Sports
VIDEO: Champion standing on crutches throw, now return is not far, will he play World Cup?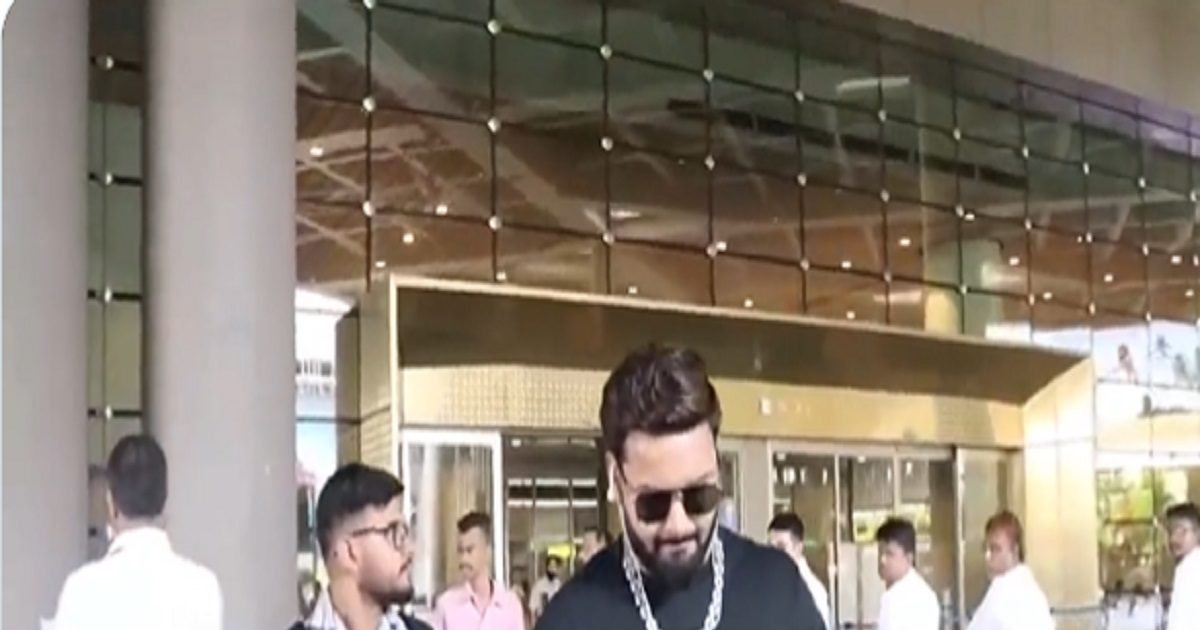 highlights
Rishabh Pant was injured in a road accident in December last year
Pant was seen standing on his feet leaving crutches, video viral
New Delhi. Indian wicketkeeper Rishabh Pant, who was badly injured in a road accident last year, is recovering fast. A picture related to this has come to the fore, in which Pant was seen walking on his feet, not with the help of crutches. This picture is of Mumbai airport. Pant looked full of energy and happiness was visible on his face. During this, he is wearing a black T-shirt and shorts and a thick chain is visible around his neck.
However, he is still having trouble walking. But, it is no less a relief for the fans and Team India that they have thrown away the crutches and started walking on their feet.
Please tell that Rishabh Pant did not play in IPL 2023 due to injury in a road accident. This affected his team Delhi Capitals and the team could not progress beyond the league stage. David Warner was made the captain in Pant's absence. But, Delhi could win only 5 out of 14 matches and finished 9th in the points table. Even during the IPL, Pant had come many times to encourage the Delhi Capitals team.
Rishabh Pant is recovering quickly.

Get well soon Pant. pic.twitter.com/UxRGVrBd4t

– Johns. (@CricCrazyJohns) May 24, 2023
,
Tags: IPL 2023, Rishabh Pant, team india
FIRST PUBLISHED : May 25, 2023, 12:21 PM