Sports
Watch: MS Dhoni was seen hitting the target before the IPL auction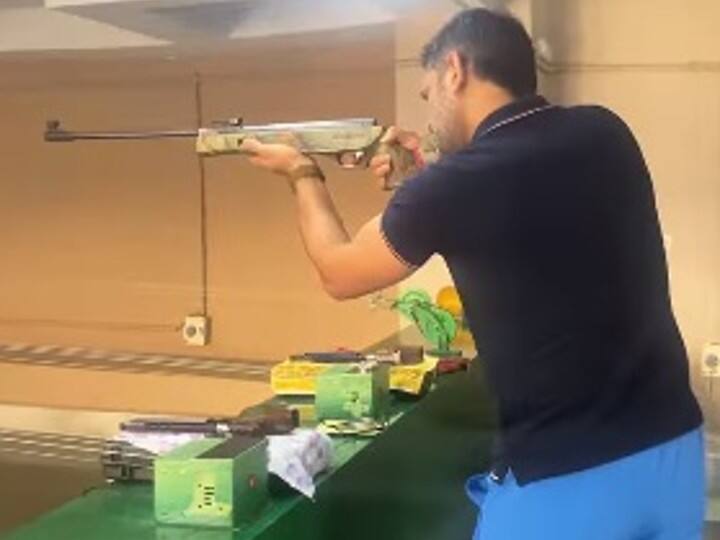 IPL Auction 2022: Before the mega auction of the Indian Premier League (IPL), Mahendra Singh Dhoni (MS Dhoni) has been seen in the shooting range. In a video, he is seen aiming at the target with a rifle. This video of him is being well-liked on social media.
In this video going viral on social media, Dhoni is targeting the target with great engrossment. When he shoots, even then there is no movement in his hands, he takes two shots one after the other by being completely stable.


Even before this, Dhoni was seen targeting with a pistol. During this too, he was seen running the pistol completely stationary.


This time also Mahendra Singh Dhoni will be seen playing in the IPL from the team of Chennai. Dhoni will take over the command of the team. Chennai has retained him. Dhoni has so far won the IPL trophy for Chennai four times. Dhoni is also helping Chennai to choose their new team. He has been giving his feedback and suggestions to the team franchises to buy players. According to media reports, he will also be present in the mega auction to be held on February 12 and 13.
Read also..
IPL 2022: Three teams will find their captain in the mega auction, these are the contenders
Ahmedabad IPL Team Name: Ahmedabad franchise of IPL will be named 'Gujarat Titans', first tweet also came
,