Sports
When New Zealand veteran reprimanded Virender Sehwag, gave this answer when asked in the interview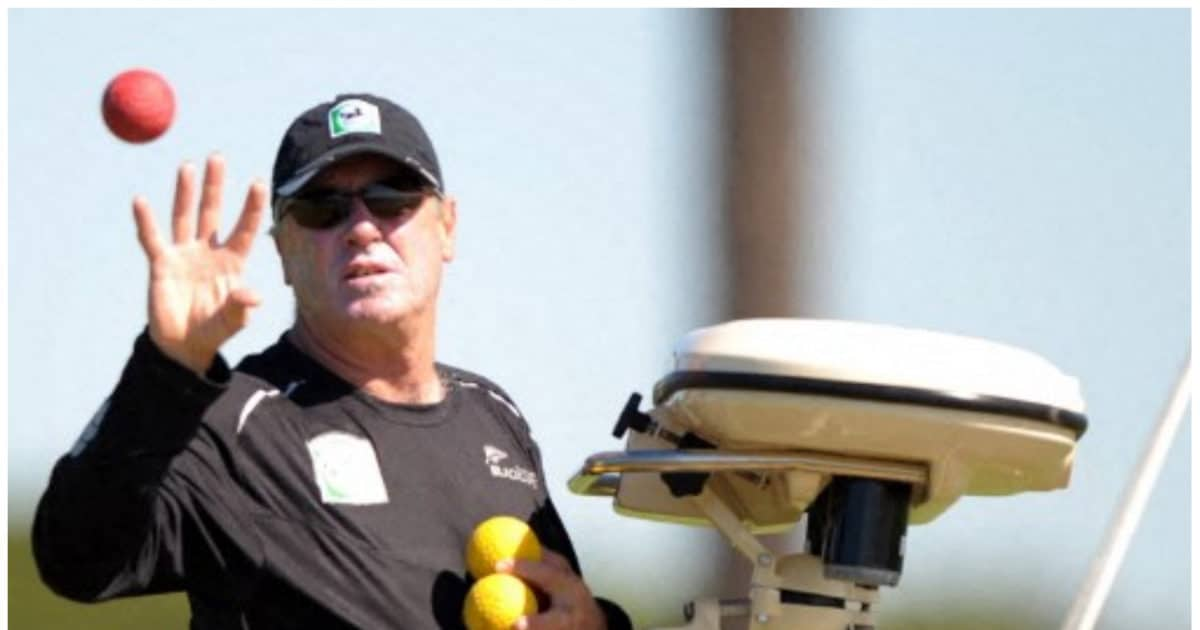 New Delhi. Whenever the New Zealand team plays a cricket series with India, the name of their former Test cricketer John Wright becomes fresh in everyone's mind. Needless to say that at the beginning of the new century, Wright was the first foreign coach to join Team India and after that he gave a new direction to Indian cricket in the coming 5 years. Rahul Dravid brought John Wright to India, but as captain he got full support from Sourav Ganguly and senior players like VVS Laxman, Sachin Tendulkar, Anil Kumble made his visit to India memorable. Recalling his old days, News18 Hindi talked about important issues of cricket. Here is the main part
I assume you understand a little bit of Hindi after spending so much time in India?
No. My Hindi is not very good and it reminds me of the team meetings we used to have when the boys started talking in Hindi and I used to get a bit lost. This is because I didn't really put that much into learning the language. I didn't think I was going to last long as a coach. Maybe I thought it would be a bad investment. But I learned a little bit from everyone. I thought this is very important in our team meetings.
It was exciting to have a foreign coach for the first time in India. The team then had a mixture of superstars and youth. Among them were players like Tendulkar, Ganguly, Dravid and then Yuvraj, Kaif and Nehra. How challenging was it to deal with them?
I was very lucky. I had a great group of senior players leading the way, all honest players and Laxman was an important link in the middle of it all and it's great to see him coaching India today. During my coaching period we had these young talents Harbhajan, Kaif, Sehwag, Zaheer and Ashish, you know how talented they all were, with captain Sourav we tried to form a group. Really just tried to be a family, which I found very important.
Did you try anything different to keep the players united? What was your mode of communication?
The same message was also given to everyone that we are a team and the team is more important than any one of us. It was a simple message. In fact the game is played by the players and I was lucky to be the coach of such a good team.
Can we say that John Wright's coaching model was probably ideal for Indian cricket in a way in which we saw captain Sourav and players having arguments and you have also mentioned this in your book. You even scolded Virender Sehwag once and he did not talk to you for many years.
I would like to correct you on one point and that is that Sehwag and I have always been good friends. There will always be times in front of you when you will challenge each other. Kaif also challenged me on several occasions because he had every right to do so. I think as a coach you are just serving the team.
As a coach, you have had the best art of picking young talents. Even in IPL the way you picked players… because Parthiv Patel once told me that you came to Ahmedabad and suddenly you inquired about Bumrah and he had to go to some other franchise and you told Parthiv to send him to Mumbai Convince him to play for and later you also included Hardik Pandya in the Mumbai team.
I was very fortunate to work with the franchise. I remember I met Rahul Sanghvi and Rahul spoke to the management and they took a very quick decision. When you look at players and you look for something special and hope that you get lucky, you are right many times. I have really enjoyed the opportunity to be involved with Indian cricket. I love the cricket that India plays. Indian players have a love for the game and it shows in the way they play and the dexterity with which they play the game.
First read breaking news in Hindi News18 Hindi| Read today's latest news, live news updates, most reliable Hindi news website News18 Hindi.
FIRST PUBLISHED : January 31, 2023, 16:50 IST