Sports
Where is the Indian team missing in white ball cricket, know the challenges before the ODI World Cup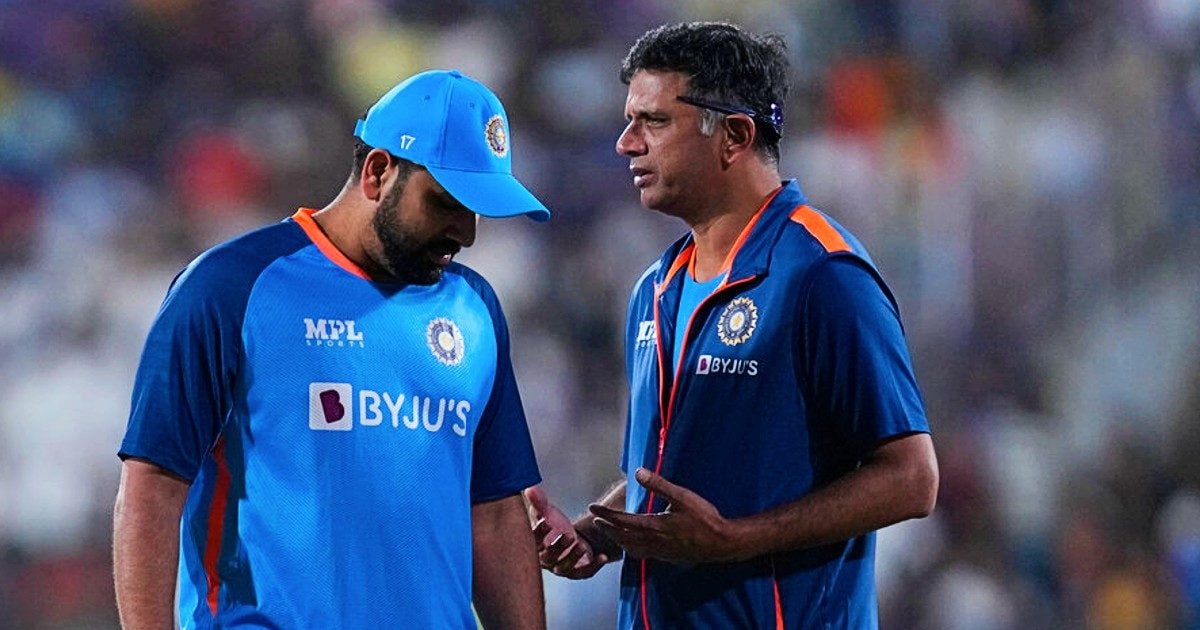 New Delhi. Last year when the Indian pair of Rohit Sharma and Rahul Dravid took over the reins of Team India, there was hope. After assuming the responsibility of both of them as captain and coach, it was felt that Indian cricket has a long plan. New players were also coming from the domestic cricket system and those who were in the team, their role was also clear. No weakness was visible. The return of Hardik Pandya also fulfilled the need of a fast bowling all-rounder to a great extent. Team India was struggling with the number-4 problem in the last ODI World Cup. She also seemed to be going away. But, one year is about to pass and all the hopes that were raised, if not all, then a lot of hopes seem to be fading away.
Team India could not win ICC trophy for 9 years
In this one year, India did a lot of experiments in white ball cricket. In the 12 months following the 2021 T20 World Cup, India played over 30 T20 matches and tried over two dozen players. Half a dozen players also made their debut in this period. Not only this, 4 captains were also changed. That is, the pair of Rohit-Rahul made Team India a laboratory. After so many experiments, the final-15 were decided for the T20 World Cup played in Australia this year. But, even these 15 players together could not end India's drought of winning the ICC trophy. Once again Team India choked in the knockout stage of ICC Trophy and the stain on Team India of not winning any ICC trophy since 2013 has deepened.
Team is experimenting excessively and getting failure
Team India captained 4 players in T20 within a single year. Apart from Rohit Sharma, Rishabh Pant, KL Rahul, Hardik Pandya were given the opportunity of captaincy. In terms of deciding the future captain, this decision of the Indian team management can be said to be correct. But, because of this, five international captains including Virat Kohli, Rohit Sharma played in the World Cup team. Same was the case with wicketkeeping, which is the most important link of a team in white ball cricket. Before the T20 World Cup, India got Sanju Samson, Ishaan Kishan, Dinesh Karthik and Rishabh Pant wicketkeeping. But, in the end, the team expressed confidence in 37-year-old Dinesh Karthik and gave him a chance in the T20 World Cup team as the main wicketkeeper. Rishabh Pant remained as the backup wicketkeeper.
Team India failed even after so many experiments. After 2013, India played 10 knockout matches in different ICC tournaments. But, in this 7 lost and only 3 won. Now India will have to make a lot of changes to do well in white ball cricket. Because ODI World Cup will be played in India in October-November next year. Before this, there are many challenges and questions before India, the answers to which it has to find.
Difficult to digest defeat from Bangladesh
It has started with the 3 ODI series against Bangladesh. India was defeated by Bangladesh in two consecutive ODIs. It is difficult to digest the manner in which Team India lost in both the matches. India's old weakness came to the fore in both these matches. Along with the death over bowling, the middle over bowling has also increased India's problems. Keeping in mind the ODI World Cup, India will have to prepare bowlers who have the ability to take wickets in the middle overs. Because if the team fails to take wickets with the new ball on the Indian pitch, then it becomes more difficult to stop runs and take wickets in the middle overs.
Ishan Kishan and Yuzvendra Chahal with wicketkeeper Rishabh Pant- AP
bowlers are looting runs
According to the ESPNcricinfo report, since 2020, Indian bowlers have given runs in the middle overs at an economy rate of 5.56 compared to New Zealand's 4.92 and Australia's economy rate of 5.04 between 11 and 40 overs in ODIs. Even in this period, India's economy rate of 5.76 in the middle overs at home is better only than England (6.14) and South Africa (6.49). England has so many power hitter batsmen, who can compensate for the extra runs looted by the bowlers in batting. But, the same cannot be said for India at the moment. Yuzvendra Chahal is considered the first choice spinner, then he will have to be given frequent opportunities. At the same time, bowlers like Ravi Bishnoi will have to be tried. The same change will have to be done in batting as well.
New players in the team will have to be given a chance
After Shreyas Iyer, Shubman Gill is scoring runs at an average of 70 in ODIs for India this year. He also batted well on the tour of New Zealand. But, when the Indian team was selected for the ODI series against Bangladesh, his name was not there. Shikhar Dhawan went to Bangladesh and failed in both the matches. India should now look beyond Dhawan and give Gill a regular chance as Rohit's opening partner in ODIs. The same formula should be tried with Virat Kohli in the middle order as well. Shreyas Iyer is batting well in the middle order and his selection in the ODI World Cup team is almost certain. Apart from this, Suryakumar Yadav is an X Factor player. Looking at the way he has performed in T20 format in the last 1 year, he should also be given frequent opportunities in ODI cricket.
Indian team players are struggling with constant injuries
Another problem is the frequent injuries of the players. Under workload management, the players got rest in the last 1 year. But, the more rest they got, the faster the players got injured. If we take Bangladesh tour only, 20 players were selected for the ODI series and three were dropped even before the tour started. This includes Mohammed Shami, Ravindra Jadeja and Yash Dayal and after the second ODI, three more players were ruled out of the team due to injury. In this, if we remove Rohit Sharma's finger injury during fielding, then the injury of Deepak Chahar and Kuldeep Sen is beyond comprehension. Because Sen had made his debut against Bangladesh in the first ODI itself and he got injured in the same.
Fitness of players in front of India before ODI World Cup, who will be Rohit's opening partner in top order? Who will play the role of match finisher and with which bowlers will India enter the World Cup? India will have to find answers to these questions soon.
First read breaking news in Hindi News18 Hindi| Read today's latest news, live news updates, most reliable Hindi news website News18 Hindi.
Tags: India vs Bangladesh, Rahul Dravid, Rohit sharma, team india, Virat Kohli
FIRST PUBLISHED : December 09, 2022, 14:46 IST