Sports
Why did Wasim Akram tell Gavaskar, 'Sunny bhai… people will hate me in Pakistan'?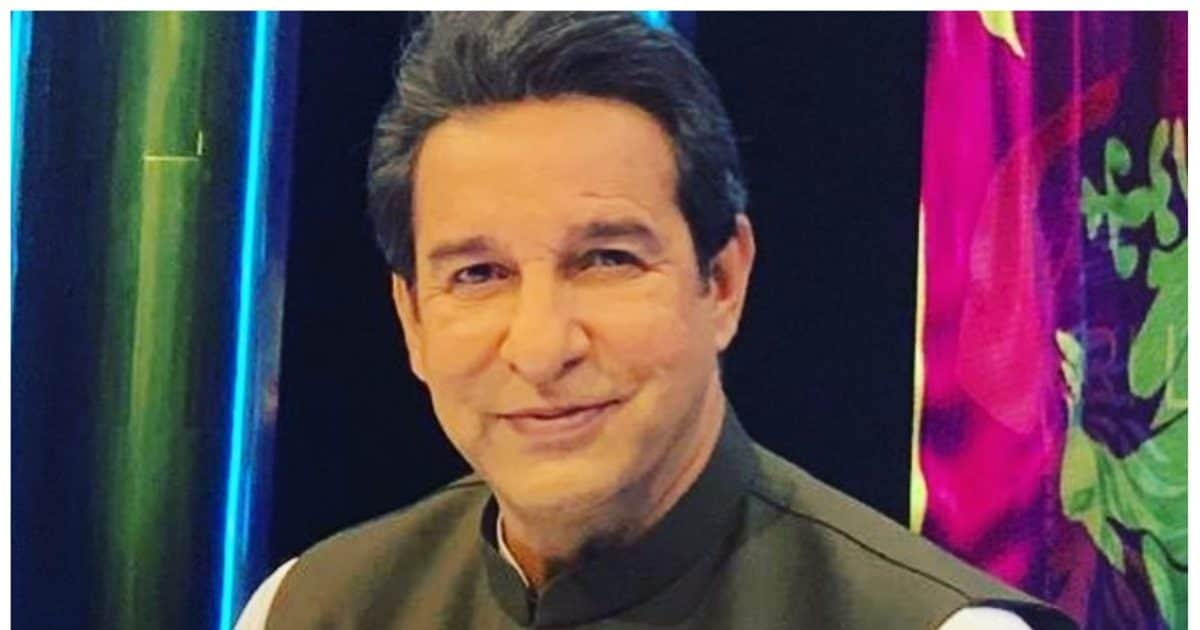 highlights
India and Pakistan have a long and rich cricket history.
The two teams no longer play against each other in bilateral series.
Both now compete only in ICC Multi-National Tournaments.
New Delhi. There is almost no other match in international cricket that matches the excitement and fervor of the atmosphere that can be seen during an India-Pakistan game. Cricketers of both countries also often tell funny stories related to their matches. Now Wasim Akram has shared an anecdote related to Sunil Gavaskar and Sachin Tendulkar in a Test match played against India in his autobiography 'Sultan: A Memoir'. The last Test series between India and Pakistan was played in 2007-08. There have been 15 Test series between the two teams so far. India has won four of these Tests, while Pakistan has also won four.
Although the two teams no longer play each other in bilateral series, but the Test matches between the two teams have had stellar careers for many stars. Tests were often fiercely contested, but there were also many moments of mutual respect between the two teams. Sachin Tendulkar's run out in the first Test of the 1998–99 Asian Test Championship has been one of the defining moments of the Test match between India and Pakistan.
AUS vs WI LIVE Steaming: When and how to watch Australia vs West Indies Day-Night Test in India
Sachin was run out after clashing with Shoaib Akhtar
Sachin Tendulkar clashed with Shoaib Akhtar while taking runs. This time Pakistan captain Wasim Akram was bowling. Sachin was run out as a result of clashing with Shoaib. Pakistani players had failed to impress the crowd at Eden Gardens. He appealed for the wicket and celebrated when the decision came in his favour. Then the spectators started pelting stones and abusing, then the game had to be stopped.
Gavaskar asks Wasim to call back Sachin
Wasim Akram has now revealed in his autobiography 'Sultan: A Memoir' that he was approached by match referee and former Indian captain Sunil Gavaskar. He told Gavaskar that it was not his decision. The umpire gave him out and it was too late to withdraw the appeal. Wasim wrote in his book, "During the break, the match referee approached me along with Sunil Gavaskar. Sunny said- Wasim, we think you should call back Sachin. People in India will love you. Sunny knew how biased the Kolkata crowd could be. He refused to play a Test there once, because last time he was kept in very high security.
Sania Mirza and Shoaib Malik have a luxurious house in Dubai, see INSIDE PHOTOS
Akram said that people in Pakistan would hate him for doing this.
Akram further said, "But I had my own fans to worry about. Sunny bhai… they may love me in India, but they will hate me in Pakistan. Anyway, it's not my decision. The umpire has given him out. It is too late for me to withdraw the appeal. The game continues. We all know it is an accident, but cricket is full of accidents. It is not up to the captains to rectify it.
After playing the ball towards mid-wicket, Sachin Tendulkar went for the third run. The fielder was Nadeem Khan. Tendulkar was watching the ball, got a direct hit and collided with Shoaib before reaching the crease. Nadeem later admitted that the direct hit was a coincidence.
First read breaking news in Hindi News18 Hindi| Read today's latest news, live news updates, most reliable Hindi news website News18 Hindi.
Tags: India Vs Pakistan, sachin tendulkar, sunil gavaskar, Wasim Akram
FIRST PUBLISHED : December 07, 2022, 13:53 IST