Sports
Will Taskin Ahmed play in the 2nd ODI against India? Bangladesh coach replied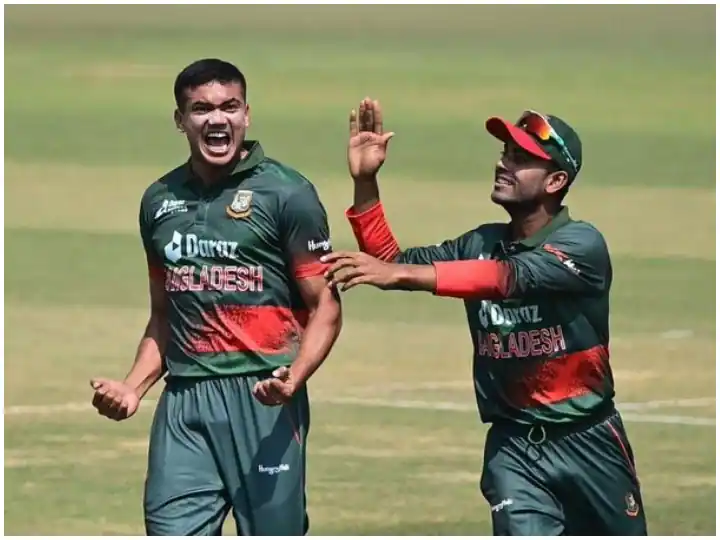 Taskin Ahmed: Taskin Ahmed was not part of the Bangladesh team in the first ODI against India. Actually, Taskin Ahmed could not play in the first ODI due to injury. At the same time, it is considered almost certain that this fast bowler will be out in the second match as well. The Bangladesh team management has made it clear that Taskin Ahmed will not take the field until he is fully recovered. The Bangladesh team management wants Taskin Ahmed to be fully fit for the Test series against India. Because of this, the management does not want to take any risk.
Bangladesh coach said this on Taskin Ahmed
At the same time, Bangladesh coach Russell Domingo said that Taskin Ahmed took pain killer in the past. After that he went to the gym. Also he bowled about 5-6 overs. Russell Domingo made it clear that the team management cannot take any risk on Taskin Ahmed. He said that at present there are many matches left against India. After this ODI series, a series of 2 Test matches will be played. Also he said that we want to work on our fast bowlers. Taskin Ahmed is our main fast bowler, but at the moment he is recovering from injury.
The second ODI of the series will be played tomorrow
News Reels
At the same time, in the first ODI, Team India was defeated by host Bangladesh by 1 wicket. In this way, the host Bangladesh is ahead 1-0 in the 3 ODI series. The Indian team was reduced to just 186 runs in the first ODI, after which Bangladesh achieved the target for 9 wickets. In the second ODI of this series, Team India will hit the ground with the intention of winning. If the Indian team loses the second ODI, then the series will also go out of hand.
read this also-
BCCI made a big reshuffle, made Hrishikesh Kanitkar the new batting coach of the women's cricket team, Ramesh Pawar went to NCA

Will Pakistan not be seen in the World Cup 2023? PCB Chief Rameez Raja gave a big statement, know what he said