Sports
Zimbabwe fans celebrate after victory against Pakistan, watch video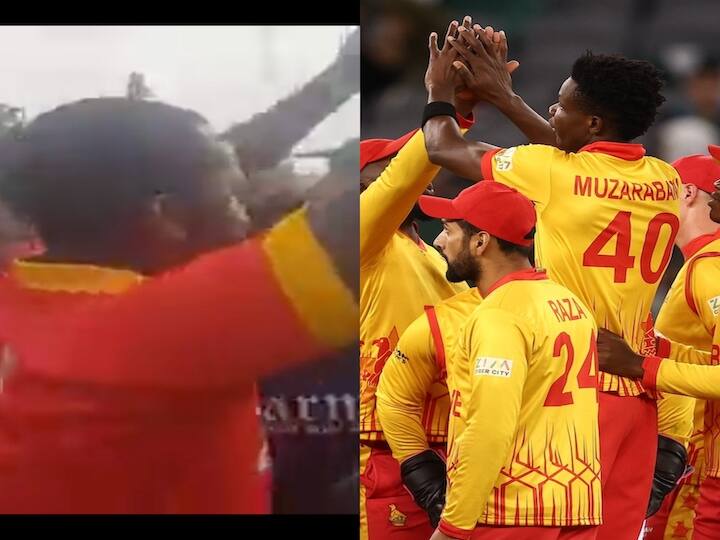 Zimbabwe Cricket Fans Celebration: In the T20 World Cup 2022, Zimbabwe has won by one run against Pakistan. This is a historic victory for Zimbabwe, while it is a crushing defeat for Pakistan. After defeating a strong team like Pakistan in a big event like World Cup, Zimbabwe's team is very happy and at the same time their fans are also celebrating this victory fiercely. A video of Zimbabwe fans celebrating the victory against Pakistan is going viral on social media.
Zimbabwe cricket fans in Harare celebrate Chevrons' landmark one run victory against Pakistan at the ongoing ICC T20 World Cup in Australia. #WonderImages pic.twitter.com/xUgtUMTEwa

— Wonder Mashura (@wonderimages) October 27, 2022
Batting first, Zimbabwe's team could only score 130 runs and it looked like Pakistan would win this match easily. However, the Zimbabwe bowlers made this target very difficult for Pakistan and took the match till the last ball. Pakistan needed three runs on the last ball to win but they could not get it and Zimbabwe won a thrilling match.
Zimbabwe has reached the Super-12 of the T20 World Cup for the first time
This win is also big for Zimbabwe because for the first time they made their place in the Super-12 of the T20 World Cup and now they have done well with defeating a team like Pakistan. Zimbabwe also defeated a strong team like Australia in the first T20 World Cup played in 2007. After almost a decade and a half, Zimbabwe got a chance to beat a big team again and they have shown it.
Read also:
T20 World Cup 2022: Zimbabwe has Pakistan To One Run From beat, last ball Feather won Take,scoring Thriller
T20 World Cup 2022: Pakistan Of Against man off The match becoming Of Afterwards Alexander king has Ricky ponting To Why? Told Thank you,