Tech news
Announcement of BJP candidate in Sardarshahr by-election, will it be a win-win this time?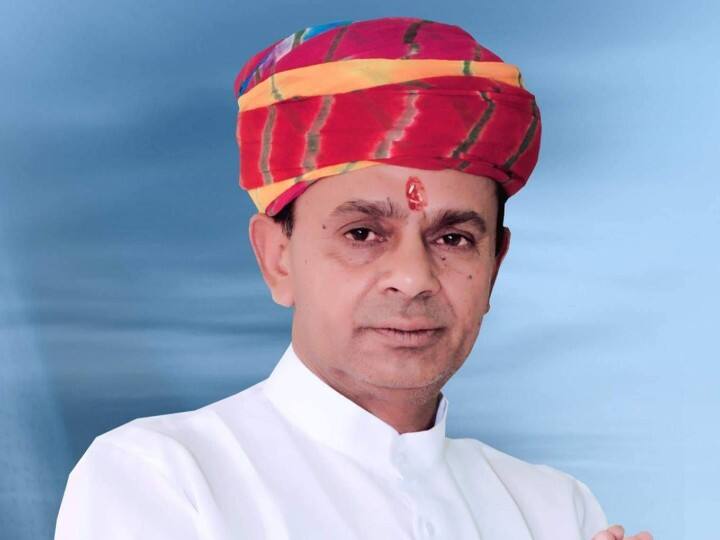 Rajasthan Sardarshahar By Election: The Bharatiya Janata Party (BJP) has announced the name of its candidate for the by-election to the Sardarshahr assembly seat in Churu district of Rajasthan. BJP has nominated former MLA Ashok Kumar Pincha as its candidate. He has been an MLA by winning this seat in the 2008 assembly elections. The by-election is being held on this seat falling in the Churu Lok Sabha constituency of Shekhawati area due to the death of Congress MLA Bhanwar Lal Sharma.
BJP won only 3 times out of 13
From the year 2014 till now, 13 by-elections were held in Rajasthan. Out of which BJP could win only 3 times. The Congress party was victorious in the remaining 10 by-elections. In 2014, Shravan Kumar of Congress won in Surajgarh, Bhajan Lal of Congress in Vair, Ramnarayan of Congress in Nasirabad, Sandeep Sharma of BJP won in Kota Dakshin. In the year 2017, Shobharani Kushwaha of BJP in Dhaulpur, Vivek Dhakad of Congress in Mandalgarh in the year 2018, Rita Choudhary of Congress in Mandawa in the year 2019, Narayan Beniwal of Congress in Khinvsar were the winners. In the year 2021, Gayatri of Congress won in Sahada, Manoj Meghwal of Congress in Sujangarh, Deepti Maheshwari of BJP in Rajsamand, Nagraj Meena of Congress in Dhariawad, Preeti Shaktawat of Congress won in Vallabhnagar.
Udaipur News: Collector Tarachand Meena came out riding a camel, not a government luxury car, know what was the special occasion
Congress President had claimed victory
Rajasthan Pradesh Congress Committee President Govind Singh Dotasra had claimed victory as soon as the by-election was announced for Sardarshahr assembly seat. He had said that the Congress is fully prepared for the election contest to be held on the Sardarshahr assembly seat on December 5. In this by-election, there will be good governance of the Gehlot government and victory of the Congress.
News Reels
About 3 lakh voters will elect new MLA
Voting for Sardarshahar by-election will be held on December 5. Election results will be declared after counting of votes on 8th December. The Chief Electoral Officer said that there are 2 lakh 89 thousand 579 voters in this by-election, including one lakh 52 thousand 640 male voters, one lakh 36 thousand 935 female voters and 4 transgender voters. There are also 497 service voters in the by-election. There are total 2 lakh 90 thousand 76 voters including general voters and service voters. All these voters will vote at 295 polling stations in the assembly constituency.
New MLA will be available on 5th December
According to the Election Commission, a notification was issued on November 10 for the by-election to the Sardarshahr assembly seat. Candidates can file nominations till November 17. Scrutiny of nomination papers will be held on November 18. After this, candidates can withdraw their nomination on November 21. Voting for the by-election will be held on December 5. The election results will be declared after the counting of votes on December 8. The model code of conduct is in force in the Sardarshahr assembly constituency since the by-election dates were announced.
Sharma died on 9 October
In the politics of Rajasthan, Pandit Bhanwarlal Sharma, the domineering leader of the state who shook the government of Bhairon Singh Shekhawat of BJP and Ashok Gehlot of Congress, died on 9 October. 77-year-old Sharma died during treatment at Sawai Mansingh Hospital in Jaipur.
This was the condition of Sardarshahar seat in 2018
Congress candidate Bhanwarlal Sharma won the Sardarshahr seat in the 2018 assembly elections by getting 95282 votes. He defeated BJP candidate Ashok Kumar. Ashok Kumar got 78466 votes in the election. There were 269351 voters at that time in this assembly seat and out of them 205747 people had voted. In the election of 2108, a total of 14 candidates had tried their luck on this seat.