Tech news
CNG VS Electric Car: Saving in expenses but what is your real need, keep 7 things in mind before buying a car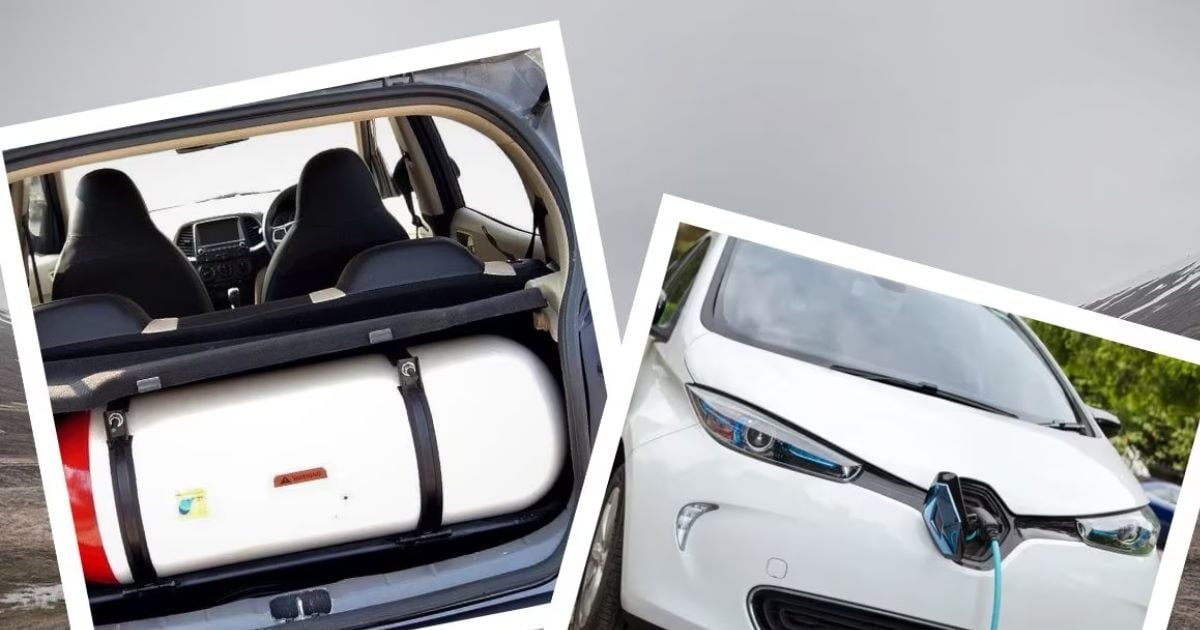 highlights
The advantages of CNG or electric car depend on your driving conditions.
Electric cars cost more than CNG.
Although the running cost of an electric car is very low.
New Delhi. After the ever increasing prices of petrol diesel, now car buyers have started moving towards alternate fuel or electric vehicles. Especially there has been a huge increase in the sale of CNG cars. Although in terms of sales percentage, the growth in the sale of electric cars in the last one year is the highest, but still their number is less. There are many advantages behind buying both CNG or electric cars and they also have some drawbacks which cannot be ignored.
In such a situation, if you are also planning to buy a CNG or an electric car, then it is very important to know the advantages and disadvantages of both the vehicles. With this, you will be able to know which vehicle will be beneficial for you. Along with this, you also have to take care of your needs.
read this also: List of Best CNG Cars, price less than Rs 8 lakh, will give mileage more than 36 km
car buying budget
Although the cost of CNG cars may be higher than that of petrol or diesel cars in some ways, it is much lower than that of electric cars. There is a difference of 3 to 5 lakh rupees in CNG and electric cars. In such a situation, if your budget is less then CNG car is a better option for you.
daily expenses
The cost of running a CNG car is much higher than that of an electric one. Due to giving good mileage, it is cheaper than petrol or diesel but it is much more than electric car. Where a normal CNG car can do 25 km in one kg of gas. 30 kms from Gives mileage between. Whereas the running cost of an electric car is only 1 to 2 rupees per km. Of In many cars, it goes even less than this.
Big advantage of fuel option
One big advantage of CNG cars is that if you run out of gas, you can run it by switching to petrol. But this is not the case with electric cars. After the charging is over, the car will remain stationary. It has to be charged again. There is no option of alternate fuel in it.
CNG will win in long distance
If you travel long distances, then electric car will not prove to be a good option for you. The reason for this is that the infrastructure of electric charging is still not fully developed in the country and you may face difficulties in charging it. Whereas, in general, electric car is 400 km in single charge. Gives less than range only. But the network of CNG has spread widely in almost every state.
impact on performance
Compared to CNG cars, the performance of electric cars is much better. Due to the alternate fuel, the pickup and top speed of CNG cars are slightly less. However, due to the better technology of electric cars, their pickup and top speed are coming very well.
service cost
The service cost of an electric vehicle is almost negligible. However, the service cost of CNG vehicles is same as that of petrol and diesel vehicles. Things like engine oil, filters have to be changed at every service in CNG cars but this does not happen in electric cars. However, if there is a fault in the battery pack or motor of electric cars, this expenditure reaches lakhs of rupees.
difference in space
If you need more space in the car and use more boot then CNG option is not for you. In a CNG vehicle, there is absolutely no space left due to the tank being in the boot. Whereas this does not happen in an electric car and you get a very good boot space.
First read breaking news in Hindi News18 Hindi| Read today's latest news, live news updates, most reliable Hindi news website News18 Hindi.
Tags: auto news, Bike News, cng car, electric vehicle, electric vehicles
FIRST PUBLISHED : March 21, 2023, 13:52 IST