Tech news
Crude oil prices increased, did it affect the price of petrol and diesel?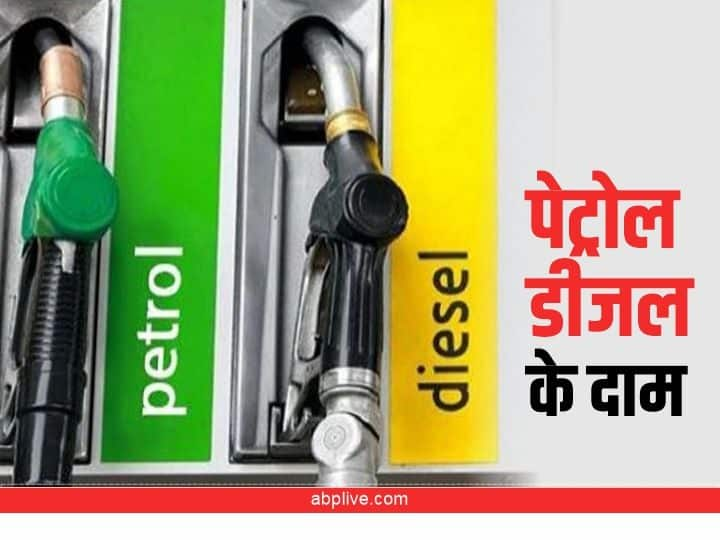 Petrol Diesel Price in 11 November 2022: There is a continuous turmoil in the crude oil prices in the international market. After the fall in crude oil for some time, today its price has increased. In such a situation, the biggest question that arises is whether it has had an effect on today's petrol-diesel price. Every day at 6 am, the country's major government oil companies Bharat Petroleum, Indian Oil and Hindustan Petroleum release the price of petrol and diesel across the country. The special thing is that even today no change in petrol-diesel price has been seen in four metros of the country. Petrol and diesel are being sold at their old prices in Delhi, Mumbai, Chennai and Kolkata.
How much is petrol and diesel available in metros
Chennai- Petrol Rs 102.63, Diesel Rs 94.24 per liter

Mumbai- Petrol Rs 106.31, Diesel Rs 94.27 per liter

Delhi- Petrol Rs 96.72, Diesel Rs 89.62 per liter

Kolkata- Petrol Rs 106.03, Diesel Rs 92.76 per liter
crude oil price in international market
Crude oil prices have been fluctuating continuously for the past several months. Recently, the group of oil producing OPEC countries had decided to reduce the production of oil. Since then, there was a steady rise in oil prices, but after that there was some relief in the price. Even today, there is an increase in the crude oil price. Today i.e. on Friday, the price of Brent crude oil was registered and it reached $ 93.67 per barrel. At the same time, there was a fall in WTI Crude Oil and it has reached $ 86.67 per barrel.
News Reels
Petrol and diesel prices in major cities of the country
Noida – Petrol Rs 96.65, Diesel Rs 89.82 per liter

Ghaziabad – Petrol Rs 96.58, Diesel Rs 89.75 per liter

Lucknow – Petrol Rs 96.44, Diesel Rs 89.64 per liter

Patna- Petrol Rs 108.12, Diesel Rs 94.86 per liter

Bengaluru – Petrol Rs 101.94, Diesel Rs 87.89 per liter

Bhubaneswar – Petrol Rs 103.19, Diesel Rs 94.76 per liter

Jaipur – Petrol Rs 108.48, Diesel Rs 93.72 per liter
Check the petrol-diesel price of your city like this-
You can use SMS to check the petrol-diesel price of your city. Indian Oil (IOC) customers send RSP to the number 9224992249. If you want to check BPCL customer petrol-diesel price, write RSP and send it to the number 9223112222. At the same time, HPCL customers send HPPRICE to the number 9222201122. After this you will get information about today's latest petrol and diesel price through message.
read this also- Meta Layoffs: This Indian saddened, fired only after 2 days of joining Meta's big layoffs