Tech news
Dating App's shadow, the craze of finding love online increased rapidly in small towns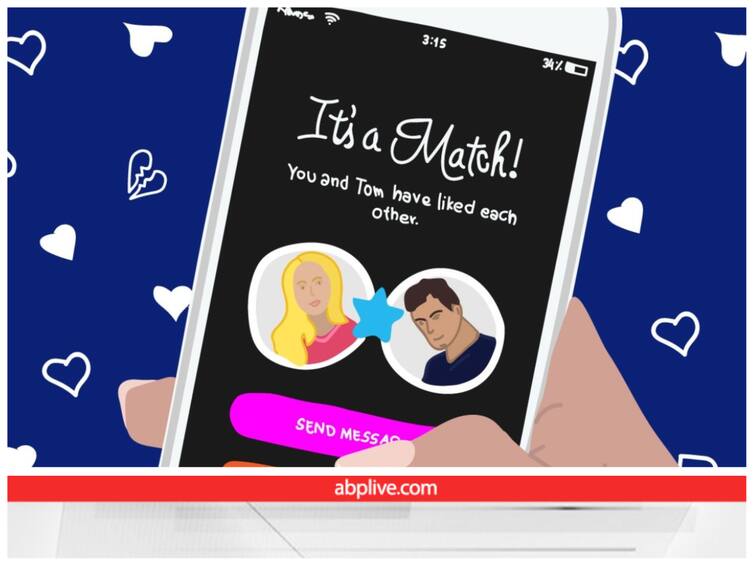 Dating Apps: During the Corona period, when markets and offices were closed, people spent most of their time at home. During this time people became more active in the online world, because in free time people were busy in social activities and entertainment related to mobile. According to a report, during this time people used the dating app fiercely. The special thing is that most of the users are associated with small cities. Earlier the concept of online dating was limited to metro cities.
According to a Livemint report, young people from small towns are now relying on dating apps to find love and companionship. In today's time, more people are preferring to make video calls on personal dating. Let us know about this in details.
Rapidly increasing number of users from small towns
The report quoted officials of dating app companies as saying that the share of users outside the metros in the app has now reached 70 percent. There has been a tremendous increase in the number of users of dating apps in Ahmedabad, Surat, Lucknow, Jaipur, Chandigarh and Patna. Women are the largest number of users using these dating platforms.
Officials associated with dating apps said that about 72 percent of users believe that it is possible to find love online without meeting someone. Indians have started finding online dating platforms more reliable after the Kovid epidemic. The surprising thing is that users are even ready to pay for it.
These apps are popular in India
Although India is full of dating apps, but about half a dozen of these dating apps are fast in love. The first name of these is Tinder. Initially Tinder did not become very popular as it had a high share of high-profile people, but now Tinder is full of Indian users. Similarly, Bumble and Truly Madly dating apps are among the most popular dating apps in India. Apart from this, Facebook has also started a separate facility for dating. On dating apps like HiHi, Happn, Dil-Mil, aisle, Match.com, OkCupid, Hinge, Badoo, Flip, Coffee Meets Bagel, young people are also falling in love with their hearts.
Also read- Elon Musk gave a big blow to the users, now blue tick will have to be charged every month