Tech news
Hey leave Tesla-Wesla, self-driving car made in India only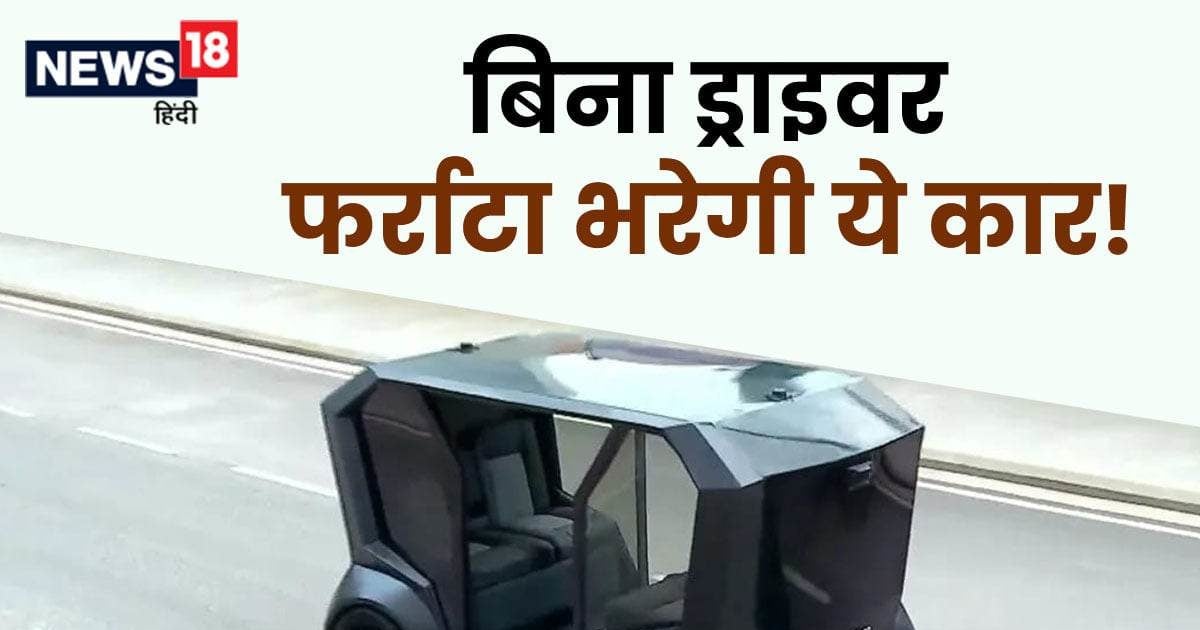 highlights
The startup company of Bangalore has prepared this prototype.
It is currently being used in a campus or a small place.
The company said that they will not make cars, this technology will be used in cars.
New Delhi. Till now, whenever there was talk of automated driving, the first name used to come was Tesla. Automated driving means that the car runs on its own without the help of the driver, although Tesla was also not fully automated and it also needs the help of the driver many times. But now a startup company in India has built a fully automated driving car. Bangalore-based artificial intelligence startup company Minus Zero has claimed that they have made the country's first autonomous vehicle. This car, named Z Pod, completes Stage 5 autonomous capabilities. This simply means that this car can drive in any condition without any human intervention.
Minus Zero founders Gagandeep Rihal and Gursimran Kalra have raised $1.7 million in seed funding from a consortium of investors including Chirata Ventures, Snow Leopard Ventures, IIT Mandi and other angel investors in the autonomous vehicle industry.
Also Read: SUV Features, Hatchback Price! Public is crazy about 8 lakh car
no steering
Talking about Z Pod, the company has not given steering in this car. The car functions entirely on a network of high resolution cameras that are installed all around the car. These cameras capture the pictures around the car in real time and send it to the AI ​​system. AI navigation, speed control and processing the information about any obstacle coming in the way propels the car forward.
At present, Z Pod is being used for campus drive, such as a technical park, university campus, corporate campus or limited within the scope of any institution. The main objective of Minus Zero is to develop technology to improve ADAS technology and introduce it in the automobile industry.
we are not making cars
The founders of Minus Zero told that they have no plans to make a car. The Z Pod is just a prototype that the company has designed to showcase AI-based ADAS. Nor does the company have any plans to manufacture cars in the future. He says that no one company or person can make such technology. Everyone has to work to make it better. Now the company is working on connecting automobile companies with this technology.
,
Tags: artificial intelligence, Auto News, Bike News
FIRST PUBLISHED : June 05, 2023, 15:03 IST