Tech news
If this information is not updated in Aadhaar card, then you will not get the benefit of government schemes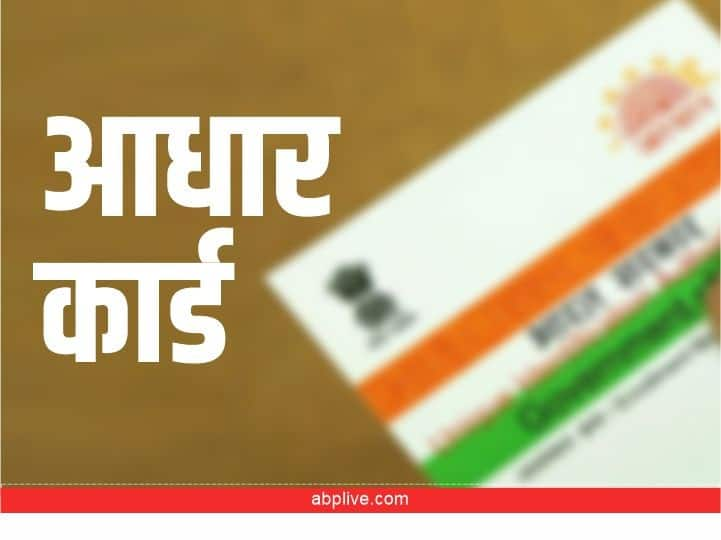 Aadhaar Card Update: Aadhaar card is an important document, which has become important for the residents of India in today's time. Aadhaar card has a 12 digit identification number (Aadhaar Card Identity Number). Along with this, from biometric information to the name, age and address of the person, complete information is hidden. Aadhaar Card is issued only once, which can be made by residents of India as well as NRIs. Half the card is issued from UIDAI's R.
If your surname, address or anything else changes, then you can get it updated from time to time. To take advantage of any government scheme, it is necessary that 'POI' and 'POA' should be updated in the Aadhaar card. If it does not remain updated, then you will not be able to take advantage of the government scheme. Let us know what is 'POI' and 'POA'.
UIDAI gave information
The Aadhaar card issuing organization has given information on Twitter that to take advantage of government and non-government schemes, it is necessary to update 'POI' and 'POA information in your Aadhaar card. To update this information in Aadhaar, a charge of Rs 25 will also have to be paid. However, if you get this work done offline, then you will have to pay a charge of Rs 50.
What is the meaning of 'POI' and 'POA'
'POI' and 'POA' in Aadhaar card stand for Proof of Identity and Proof of Address. It is necessary to update the address (Aadhaar Card Address Update) in the Aadhaar card and the documents that tell the identity. To update it, you can use ration card, voter ID card, electricity bill, PAN card and driving license.
News Reels
Charges for biometric update
If an Aadhaar card holder gets the biometric updated, then he will have to pay a charge of Rs 100 for updating the biometric. Small children have to update biometric information twice in Aadhaar card. Otherwise he will not be able to use the Aadhaar card. Any card holder will have to visit the Aadhaar center to get the biometric updated.
read this also
Aadhaar Card: There is no charge for biometric update in this Aadhaar card, if someone asks for extra money, complain here