Tech news
Knowing 4 shortcomings of Maruti Jimny will break your heart, even small features are missing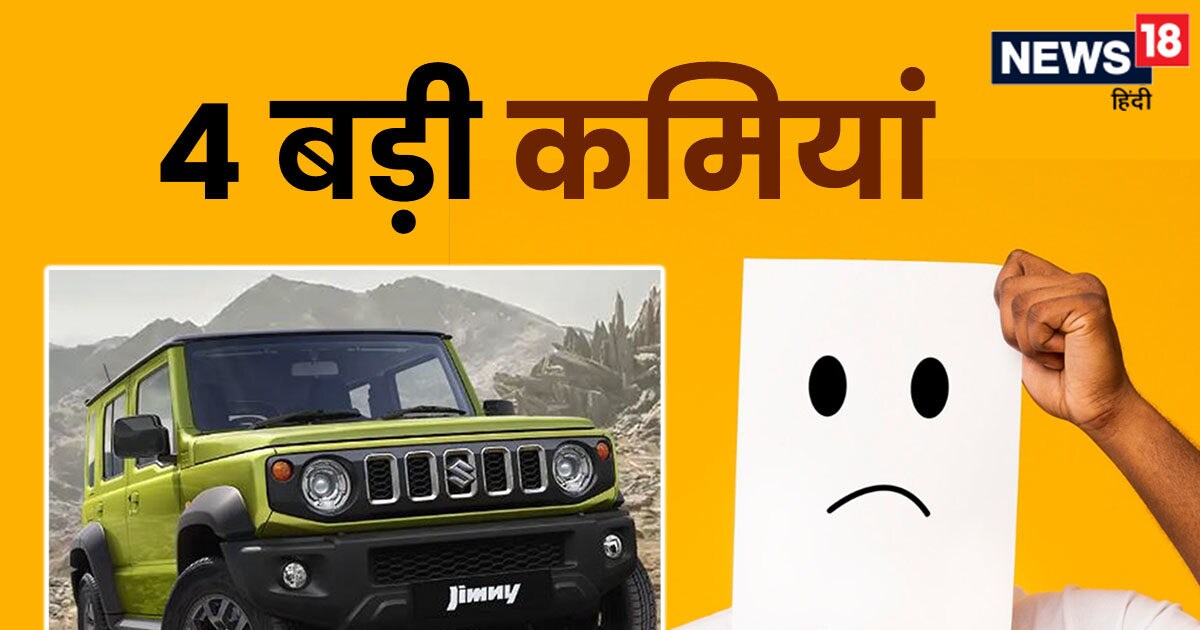 highlights
Maruti Jimny is the first car from the company with 4X4 system.
The company is taking it off against the Thar.
But the company has made some shortcomings in this SUV.
Maruti Jimny Pros and Cons: Maruti Suzuki Jimny has entered the Indian market. The company is going to launch this SUV in the Indian market very soon. According to the company, this SUV is getting good response and till now more than 25,000 units have been booked. This is the company's first 4X4 SUV in the Indian market. Because of this, it has direct competition with Mahindra Thar. It is being claimed in some reports that it can be landed at a much cheaper price than Thar.
Although the Jimny is a very capable car in itself, but the company has made some shortcomings in it which could not be expected in a car of this level. If you are also planning to buy Maruti Jimny, then you must know this.
Also read: If you run AC in a standing vehicle, then how much petrol will the car burn in 1 hour? What will be the effect on mileage? Learn
These are the shortcomings of Maruti Jimny
1. Some basic features are missing
Jimny is being described as Thar's collision SUV, but some such features have been reduced in it, which are being found in budget hatchbacks and SUVs nowadays. The company has not given essential features like front armrest, rear armrest, bottle holder and headlamp washer and tire pressure monitoring system (TPMS) in it. Let us tell you that TPMS is also being given in entry level cars like Renault Kwid.
2. Less Powerful Engine
The Jimny comes with a 1.5-litre naturally aspirated petrol engine that outputs 134Nm of torque. This is well short of all the powertrains on the Mahindra Thar, which offer over 300Nm of torque. During offroading, the low-end torque helps you get through difficult terrains.
Also read: If you pick up this car, you will become a wanderer, then bus fare will also be expensive, mileage more than expected
3. Lack of RWD in lower variants
Maruti Jimny has been introduced in two variants – Zeta and Alpha. The company is offering 4X4 drive system as standard in both the variants. Let us tell you that the rear wheel drive (RWD) system has not been given in any of its variants. Due to this, this SUV can become expensive in competition. Apart from this, for people who want to buy it for normal use, the 4X4 system will not prove to be much useful.
4. Lack of road presence
Being an SUV with 4X4 system and 5 doors, the Jimny has a lot less road presence than the Thar. This is because it has been made of compact size. In comparison, the Thar offers better road presence.
,
Tags: auto news, automotive, cars, Maruti Suzuki
FIRST PUBLISHED : June 04, 2023, 19:08 IST