Tech news
People of India are waiting for 5G, where is the fastest internet in the world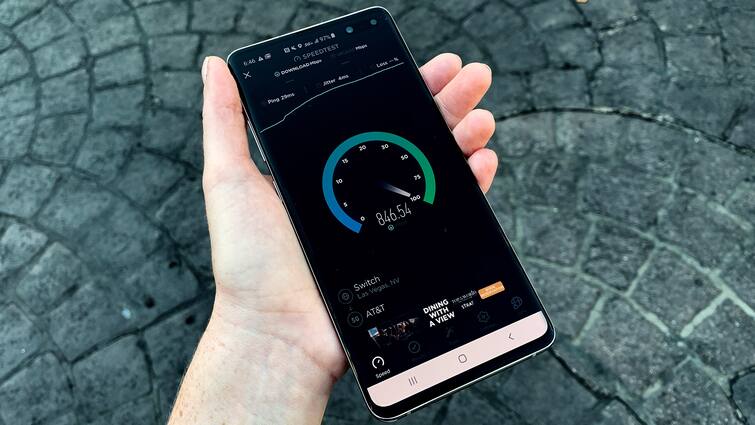 Fastest Internet Speed ​​in World: 5G service is being awaited in India for a long time. On Monday, this wait of the people seemed to end to a great extent. In the Annual General Meeting (AGM) of Reliance, the company announced the launch of 5G. It has been told that the launch of Jio 5G can happen till Diwali this year. In such a situation, fast internet junkies are now eagerly waiting for Diwali, but it is not that our 5G service will be the fastest internet in the world. Here we are telling you about some countries where internet speed is many times more than India.
These countries are included in the top-3
According to the report of OpenSignal, Saudi Arabia is at the top in terms of the fastest internet in the world. Here users get download speed of 414.2 Mbps. South Korea is at number two in this list. Here users get an average download speed of 312.7 Mbps. Talking about number three, Australia is at number three with 215.7 Mbps speed.
America is also behind in terms of speed
Now if we look at the ranking above the top-3, then Taiwan comes at number four with 210.2 Mbps speed. Canada comes at number five with an average download speed of 178.1 Mbps. Switzerland is at number six where the speed of 150.7 Mbps is available. Hong Kong comes at number 7 with 142.8 Mbps speed, United Kingdom at number 8 with 133.5 Mbps and Germany at number 9 with speed of 102.0 Mbps. The Netherlands comes last in the top-10 and then the US. The speed is 79.2 Mbps in the Netherlands and download speed of 50.9 in Ghaziabad.
What is the status of India
If we compare the current 4G internet speed in the country with other countries, then we will be seen far behind. At present, fixed broadband connections in India provide speeds between 30 and 35 Mbps. That is, it does not stand anywhere compared to the figures of the countries included in the top 10. Even after the start of 5G service, it seems difficult to make India's place in the top-10 list.
read this also
Reliance AGM 2022: Jio will offer high-speed broadband, users will get the gift of Jio's 5G service on this day!
,