Tech news
Post Office Scheme: This scheme will double your money in 10 years, see how much interest you will get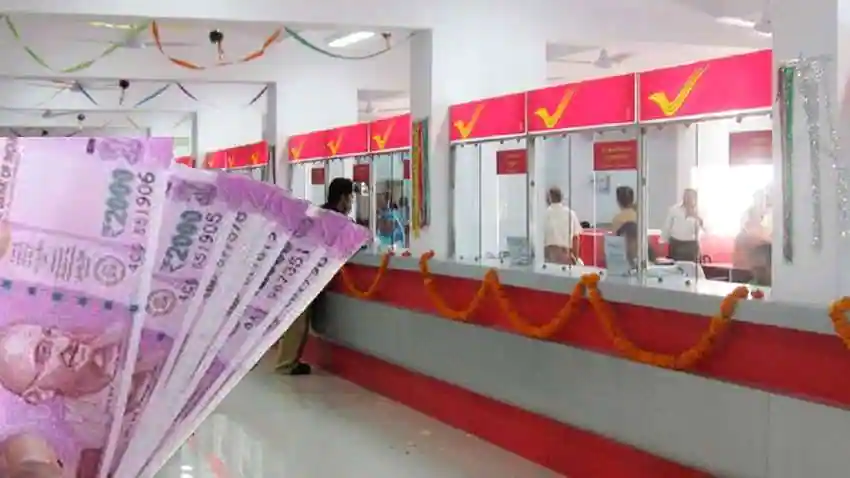 Post Office Double Scheme 2022 : If you are thinking of investing your money, and you also want good profits. So the post office department of the government has come up with a great investment plan for you. In this plan, you get guaranteed returns over a long period of time. Your invested money becomes double in no time.
Higher interest than FD
You can invest your money in this Small Savings Scheme of the Post Office. In this scheme, you will get more interest than the fixed deposits (FDs) of banks. You can take it in the name of Kisan Vikas Patra (Kisan Viakas Patra- KVP). Through this you can double your amount. The scheme is offered in the form of a certificate from the post office.
it will take so much time
Let us tell you that this is a Fixed Rate Savings plan. By investing in this plan, your amount can be doubled in 124 months (10 years and 4 months). At present, compound interest is available at the rate of 6.9 percent in Kisan Vikas Patra.
see what is the scheme
Farmers can deposit a minimum of Rs 1000 in Vikas Patra (KVP) and then in multiples of Rs 100. There is no maximum limit for investment under this scheme. You can open any number of KVP accounts. But its maturity period is 124 months.
open joint account
In this plan, you can withdraw money ahead of time in any unforeseen circumstances. Under this scheme, any adult or a minor can open his account. After the minor attains the age of 10 years, the account is opened in his name. Apart from this, 3 persons can also open a joint account simultaneously.
Transfer the development letter
Kisan Vikas Patra can be purchased from any post office across the country. At the same time, there is a facility to transfer the account of this letter from one branch of one post office to another. KVP can be transferred from one person to another. In this you are also given the facility of nominee.
Will get tax exemption
Kisan Vikas Patra Scheme comes under the Income Tax Act, 1961. In this, tax exemption can be given under 80-C. You invest more than Rs 50,000 in this scheme. Then you have to give the details of PAN card. You can take a loan by using Kisan Vikas Patra Scheme as a guarantee.
read this also-
Income Tax Act: Compounding of crimes by the Income Tax Department made a big change in the rules! Know details here
Digilocker App: How to Update Mobile Number in Digilocker? very easy way