Tech news
Rakesh Net Worth: Rakesh Jhunjhunwala's net worth is $5.8 billion, see what's special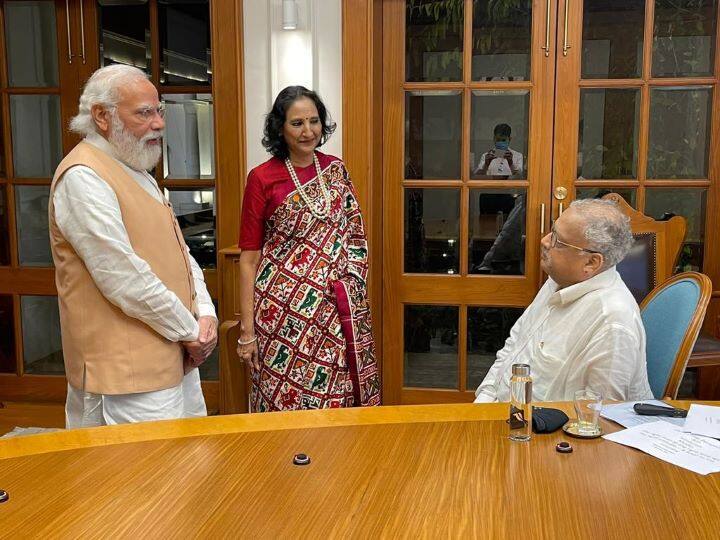 Rakesh Jhunjhunwala Net Worth : The country's famous stock trader Rakesh Jhunjhunwala has passed away today. It is known that 7 days ago Rakesh Jhunjhunwala started a company called Akasa Airline. This airline company was started with the dream of getting people to travel at low cost. Rakesh Jhunjhunwala passed away just 7 days after taking the first flight of Akasa airline on 7th August.
breathed his last in Mumbai
Rakesh Jhunjhunwala, popularly known as India's Warren Buffett, breathed his last in Mumbai at the age of 62. He was admitted to Breach Candy Hospital in Mumbai. Where he died this morning at 6.45 am. After which there is a wave of mourning among Indian stock traders due to the death of Rakesh Jhunjhunwala.
PM Modi expressed grief
Many veteran leaders including Prime Minister Narendra Modi and other dignitaries have condoled the death of Rakesh Jhunjhunwala. One veteran leader after another is mourning.
Rakesh Jhunjhunwala was indomitable. Full of life, witty and insightful, he leaves behind an indelible contribution to the financial world. He was also very passionate about India's progress. His passing away is saddening. My condolences to his family and admirers. Om Shanti. pic.twitter.com/DR2uIiiUb7
— Narendra Modi (@narendramodi) August 14, 2022" title="" target="">
this is the total assets
After his death, Rakesh Jhunjhunwala left billions of assets for his family. Rakesh Jhunjhunwala's net worth is $5.8 billion. If it is converted into Indian rupees, then this property is about 4 billion 63 crore 16 lakh 5 thousand 670 rupees. According to Forbes ranking, he was ranked 36th in the list of the richest people in India. Whereas Rakesh Jhunjhunwala is ranked 438th in the list of rich businessmen around the world released in 2022.
Earned 1061 crores in 1 day
The title 'The King of Dalal Street' was proved right by Rakesh Jhunjhunwala on many occasions. Rakesh, who invested in the stock market with only 5 thousand rupees, made a wealth of $ 5.8 billion. Jhunjhunwala's wealth had increased by about Rs 1,061 crore in a single day. Rakesh's assets had increased by Rs 1061 crore in 1 day due to the increase in the share of Titan and the second was Star Health.
read this also –
Rakesh Jhunjhunwala Profile: Journey from chartered accountant to stock market magician, was such the story of Rakesh Jhunjhunwala
Rakesh Jhunjhunwala Death: The stock in which he invested would touch the heights of the sky, Jhunjhunwala was a stone in the stock market
,