Tech news
Samsung aims to build 11 more chip plants in US worth $200 billion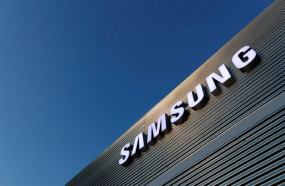 Digital Desk, Sol. Samsung Electronics envisions investing about $200 billion to build 11 more chip plants in the US over the next two decades. This information has been given in documents filed with the state of Texas on Friday. The proposed investment is described in applications filed with Taylor and Manor school districts, seeking tax breaks for the potential construction of 11 new chip manufacturing facilities in the state.
Samsung already has a massive chip plant in Austin, while it is building a $17 billion plant in nearby Taylor. The world's largest memory chip maker has made no guarantees that it will commit to the proposed $192.1 billion investment, Yonhap news agency reports.
We do not currently have any specific plans to build at this time, Samsung said in a statement, however, the Chapter 313 application for the state of Texas is Samsung's request to evaluate the feasibility of potentially building additional manufacturing plants in the US. Long-term planning is part of the process.
Chapter 313 allows public school districts to offer tax incentives for businesses investing in their communities, according to the Texas Comptroller's Office. And that will expire at the end of the year, meaning businesses will have to reapply to continue benefiting from the tax program.
Texas Governor Greg Abbott welcomed the proposal. Abbott also urged the US Congress to pass the Subsidiary Incentives for America to Build Semiconductors (CHIPS) Act, so that American cements a secure semiconductor supply chain, which is critical to our nation's economy and national security.
In March, Samsung asked the US to give foreign chip makers an equal opportunity to deal with chip shortages. In this way, the US can achieve its objective of increasing semiconductor production capacity, Samsung said. Samsung has been operating manufacturing operations in the US for more than four decades and employs more than 20,000 Americans.
IANS
Disclaimer: This is a news published directly from IANS News Feed. With this, the team of bhaskarhindi.com has not done any editing of any kind. In such a situation, any responsibility regarding the related news will be with the news agency itself.
,