Tech news
Shine the dirty helmet like new, this trick will clean it completely in 5 minutes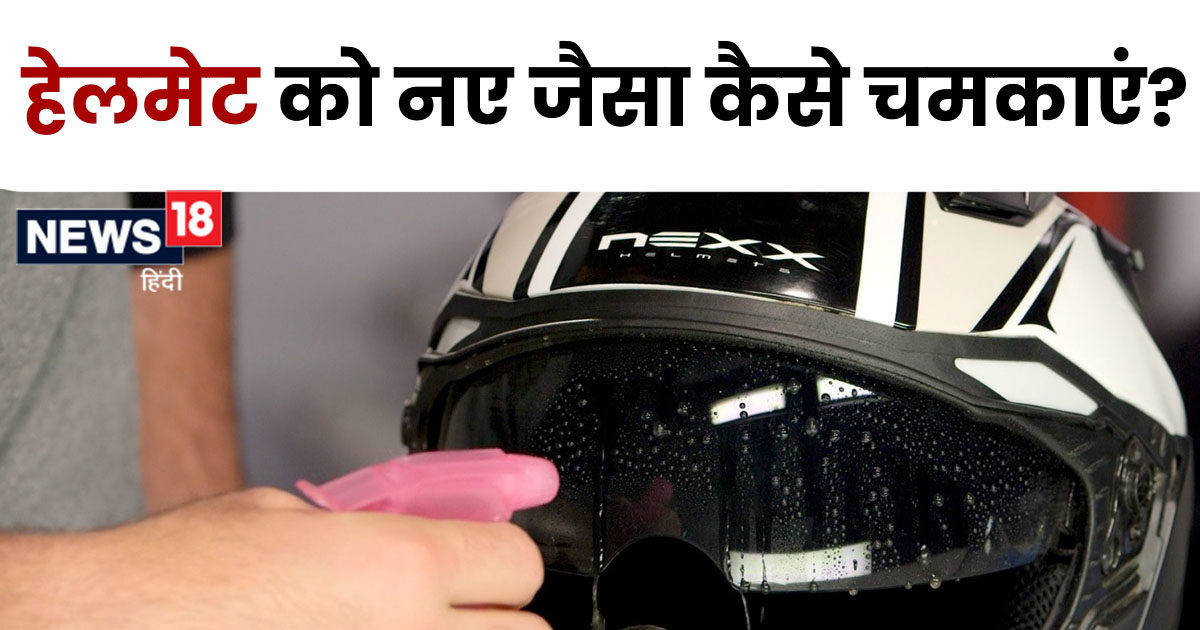 highlights
Most people do not pay attention to the cleanliness of the helmet.
Due to this, dirt accumulates on the helmet and starts giving bad smell.
The helmet can be easily cleaned at home.
How To Clean Dirty Helmet: People riding bikes have to face many challenges. There are always two or four bike riders on the road due to dust, mud and dust. In such a situation, you and your bike bear the maximum loss. Your helmet also becomes very dirty due to dust and sweat. You must have cleaned your bike once a week, but very few people clean the helmet.
Many people do not know the right way to keep the helmet clean, that's why they keep using dirty helmets. But cleaning the helmet is not a difficult task. You can clean your dirty helmet thoroughly in just 5 minutes without spending a single rupee. Here we are telling you a very easy trick to clean the helmet. Let's know…
Also read: If you pick up this car, you will become a wanderer, then bus fare will also be expensive, mileage more than expected
To clean the helmet, first of all you will need a big bucket, some detergent, washing soda and water. You can clean the helmet very easily with the help of all these things.
To clean the helmet, first of all keep lukewarm water in a big bucket. The water should be so much that the helmet can get wet in it.
After this, you have to add about two teaspoons of detergent and washing soda to the water. If you do not have washing soda, you can also use only detergent.
After mixing detergent and soda in water, you have to dip the helmet in it. Wet the helmet thoroughly by rotating it inside the water.
After this, leave the helmet in the bucket for some time. After this you have to clean the padding inside the helmet with the help of a soft brush. Be careful not to apply too much force while cleaning the foam padding. This can also spoil the padding.
You can use soft cotton cloth or cotton to clean the helmet glass.
When you feel that the helmet has been thoroughly cleaned, then wash it thoroughly with clean water so that the foam of the detergent is removed.
After this you leave the helmet to dry in the sun. In a few hours the helmet will dry and look like new.
,
Tags: auto news, bike news, bikes, Helmet
FIRST PUBLISHED : June 05, 2023, 19:54 IST