Tech news
This feature of WhatsApp will make sitti-pitti gul! One account will run in four iPhones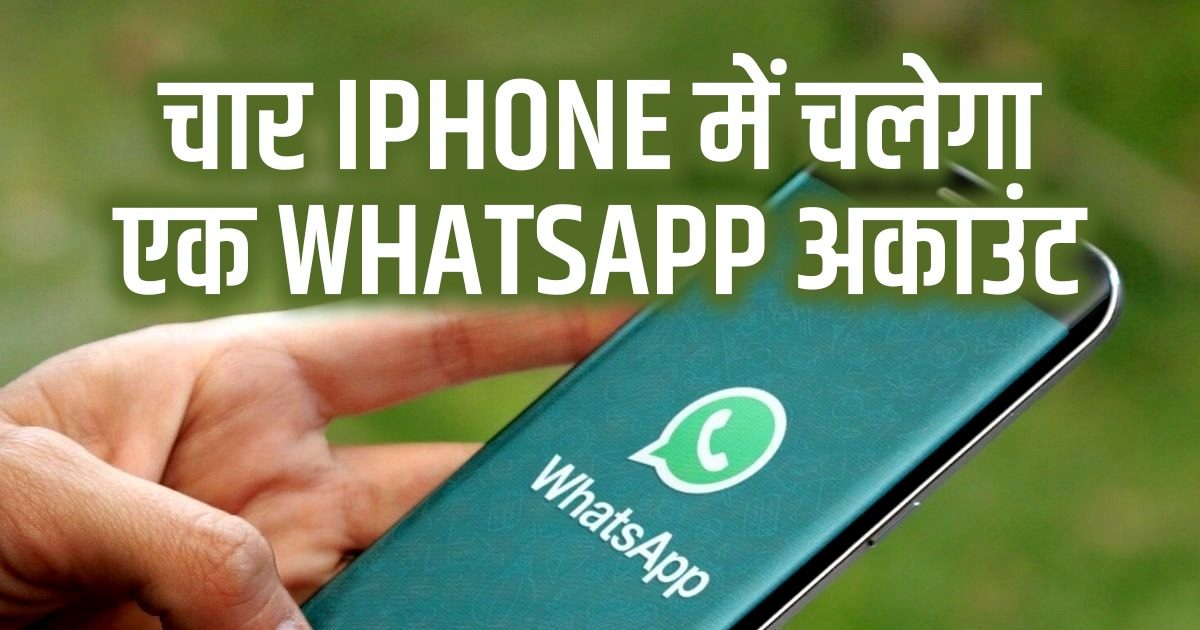 highlights
start companion mod feature in whatsapp
One Whatsapp account will work in four iPhones
Spam account will be banned, the number of callers will also be reduced
New Delhi. Meta-owned messaging app WhatsApp is going to roll out a new feature soon. Last month, this feature was introduced by Whatsapp for Android users, in which 5 Android users can access the same Whatsapp account. The company has given this feature the Companion Mode, which is now about to roll out for iPhone users.
4 A Whatsapp account will run on the iPhone
After the rollout of the Companion Mode feature of WhatsApp, you will be able to open the same WhatsApp account in four different iPhones without changing the SIM card. For this WhatsApp has released iOS version 23.10.76. iPhone users can get this update from the App Store and enable it on their devices.
Also read- Why the walls of the fridge remain hot, if you want to keep it cool, then follow special tips, both food and mood will remain cool
How to start companion mode feature in WhatsApp
iPhone users can start it by updating WhatsApp from the App Store. Once WhatsApp is updated, users will be able to start linking the iPhone. For this, you will get the option to link below the login box, click on it to start linking. WhatsApp will then show you a QR code, which will be used to open the account on another iPhone.
Also read- SpinOK malware making Android phone junk, downloaded 400 million times, still people do not recognize it
After completing this process chat screen will load on your iPhone which means linking is successful and now you can send all chats from your account to other device
Spam account will be banned
This feature of WhatsApp will reduce the number of unknown callers. Along with this, spam accounts will also be deleted. At the same time, the Companion Mode feature of WhatsApp was first introduced for Android users for beta testers.
,
Tags: Iphone, iPhone 13, WhatsApp, WhatsApp Features
FIRST PUBLISHED : June 02, 2023, 18:13 IST