Tech news
This hole in the smartphone is of great use! If it is not there, users will have to face a lot of problems.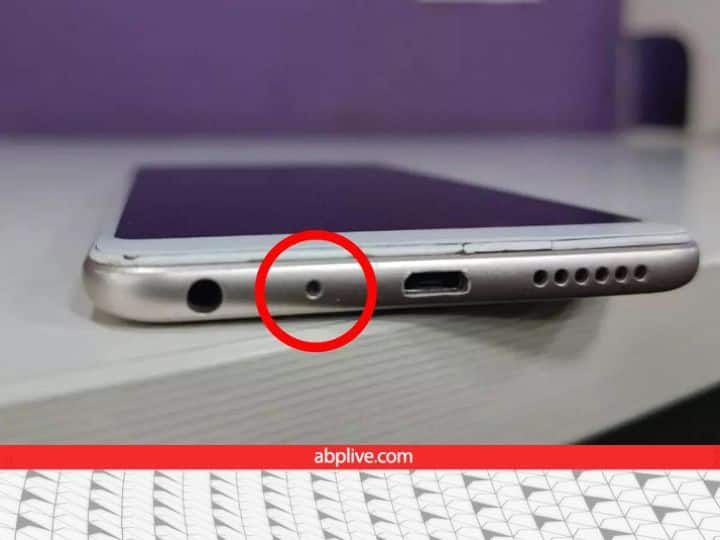 Smartphone Feature: There are some such things in the smartphone, which we see daily but do not know about them. In this list, there is a hole near the charging port of the smartphone. Perhaps you too would not know about the work of this hole, but at some point of time this question must have come in your mind that what is it for? You will be surprised to know that if this hole is not there then you will not be able to call. This hole looks very simple, but it is of great use. In today's news, we are going to tell about the work of this hole. Let's know.
This hole comes in handy
This small hole is at the bottom of the smartphone. You can check, you will see a small hole at the bottom of the charging port in your smartphone. That's all we're talking about. This small hole looks minor, but in reality it is of great use. Now we are saying this because only by this you get better calling experience. This brings next level quality to your calls. Actually, it is the noise cancellation mic which is now offered in every smartphone. Due to this, you can make calls quietly and with good quality. If it is not there then it will be difficult for you to talk in the noise.
This hole is very useful
News Reels
If you are finding this hole minor or you are thinking that this feature does not do much, then remove this misconception. Due to this, the noise around you is completely removed. With the help of this hole, if you are in the midst of a lot of noise and you are talking to someone on a call, then even if the person in front cannot hear your voice, but that person can hear your voice in good quality. All this is possible only with this hole. Although this feature is given in every smartphone, if it is not given then it will be very difficult to make your call.
Read also: Jio or Vodafone Idea? Whose Rs 249 plan is beneficial for you! View comparison