Tech news
Twitter blames Elon Musk for $270 million loss in second-quarter results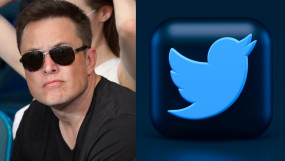 Digital Desk, San Francisco. Twitter on Friday said it reported a net loss of $270 million in the second quarter (Q2), mainly due to uncertainty related to the pending acquisition by Tesla CEO Elon Musk, which has adversely affected its advertising business.
Musk has ended a $44 billion Twitter deal over the presence of bots on the platform and Twitter has sued him to cancel the deal, with a US court hearing set for October.
In its second-quarter earnings, Twitter said its second-quarter revenue totaled $1.18 billion, a decrease of 1 percent year-over-year. This reflects the adverse effects of the advertising industry as well as the uncertainty surrounding the pending acquisition of Twitter by Musk.
It added that excluding Mopub and MopubAcquire, the year-on-year growth is 3 per cent. Twitter's advertising revenue totaled $1.08 billion, and subscription and other revenue totaled $101 million. "Given the pending acquisition of Twitter by Musk, we will not host an earnings conference call, issue a shareholder letter, or provide financial guidance," the company said.
Source: IANS
Disclaimer: This is a news published directly from IANS News Feed. With this, the team of bhaskarhindi.com has not done any editing of any kind. In such a situation, any responsibility regarding the related news will be with the news agency itself.
,