Tech news
Virat Kohli's Audi was taken away by the police! Broken glass and punctured tires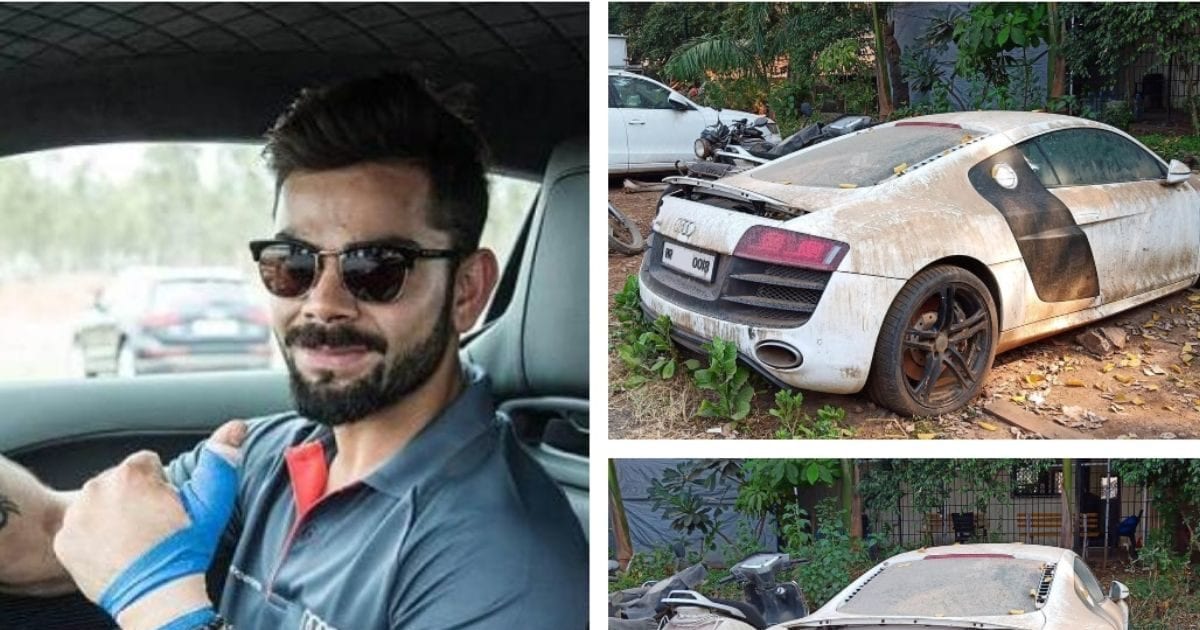 highlights
Virat Kohli bought the Audi R8 in 2012.
Kohli sold this car after 4 years.
Many cases were already registered against the car buyer Sagar Thakkar.
New Delhi. The car collection of former Indian cricket team captain and opener Virat Kohli is always discussed. Many luxury and sports cars present in his garage are worth crores of rupees. One such car was present in his garage, the Audi R8. Virat had bought this car with a big heart and was also seen driving it many times. This white colored sports car was taken by Virat in 2012. But today this vehicle is in a dilapidated condition and is rotting standing in a police station.
The windshield of Virat's old car full of dust has been broken. The tires are punctured and the vehicle is rusting. What happened that Virat's luxurious car reached the police station and came in this condition. Let us tell you the whole story.
Also Read: SUV Features, Hatchback Price! Public is crazy about 8 lakh car
how to reach station
Actually in 2012 Virat Kohli bought this vehicle and after that he kept it with him for 4 years. After this Virat sold this car. The car was bought by a person named Sagar Thakkar. Sagar had taken this car to gift it to his girlfriend. But many other cases including money laundering and fraud were registered against Sagar Thakkar in the police. Even before buying this car, the police was tracking Sagar Thakkar. After the purchase of the car, Sagar Thakkar was arrested by the police and his property and vehicles were seized.
One of these vehicles included the Audi R8 bought from Virat Kohli. The police brought it to their compound and erected it in 2016. Since then this car is gathering dust in the police compound.
Collection of luxurious cars
Everyone is aware of Virat Kohli's cricket love and car love. Virat's garage has a collection of one to one great sports and premium cars. These include vehicles from Audi to Range Rover. Let us tell you which cars Virat has and what is their cost.
Audi R8 LMX: Rs 3 crore
Audi A8 L W12: Rs 2 crore
Audi Q7: Rs 90 lakh
Audi S6: Rs 1 crore
Range Rover Vogue: Rs 2.5 crore
,
Tags: auto news, Bike News, Virat Kohli
FIRST PUBLISHED : June 05, 2023, 08:59 IST