Tech news
YES Bank's net profit increased by 50 percent in the first quarter, good days are to come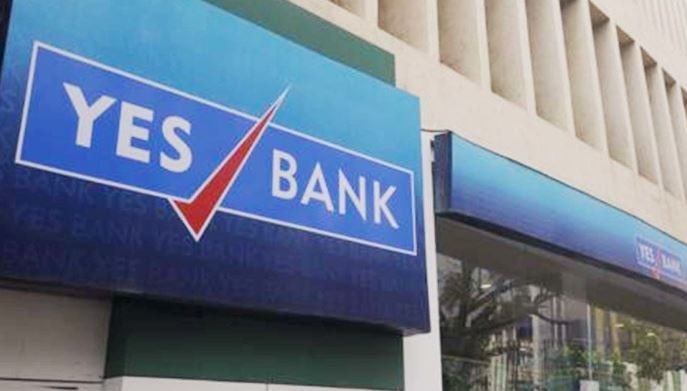 YES Bank Q1 Results : YES Bank, which survived the sinking sometime back, has today declared the first quarter results of the financial year 2022-23. Let us tell you that the bank has registered a growth of 50 percent in the net profit in Q1FY23 to reach Rs 311 crores. Looking at the results of the first quarter of this year, it seems that the good days of YES Bank are coming. Now the performance of Yes Bank is improving continuously.
Growth of 9.67% in total income
YES Bank has registered a growth of 9.67 percent in total income, during this period its income from interest has increased by 13.47%. Based on this result, experts say that the condition of the bank seems to be improving as compared to earlier. YES Bank's net interest income in Q1FY23 is ₹1,850 crore, up 32 per cent year-on-year.
9.67 % Gross Total Income
Total Income has increased from ₹ 5394.44 Cr to ₹ 5916.28 in the April-June 23 quarter, year-on-year. Which has grown by 9.67 percent on a yearly basis. YES Bank's income from investments in the recently ended June 2022 quarter is ₹784.04 crore as against ₹617.38 crore in Q1FY22. This private bank has registered an increase of about 27 percent in its income from investment.
Deposit amount increased by around 18%
Private bank informed that in Q1Fy23, its advances have increased by 14 per cent year-on-year. Its deposits have grown by about 18 percent over the period, while its balance sheet has grown by 17 percent on a year-on-year basis.
Jump of 32.77%
YES BANK in the June 2022 quarter has reported an operating expense of ₹ 2,041.88 crore as against ₹ 1,538.30 crore in Q1FY22, which is around 32.77 percent on YoY basis is the jump. The shares of YES Bank have seen a rise of more than 10 percent in the last 1 week. Shares of YES Bank closed at Rs 14.70 on NSE. It has seen an increase of 2.80 percent.
Also Read-
Credit Score: Low Credit Score Can Cause Big Loss! Take these necessary steps to improve
Indian Railway Rules: If you travel often in the train, then know 8 rules related to railways! There will be no problem during the journey
.