Tech news
You can also download Voter ID card in your smartphone, know what are the steps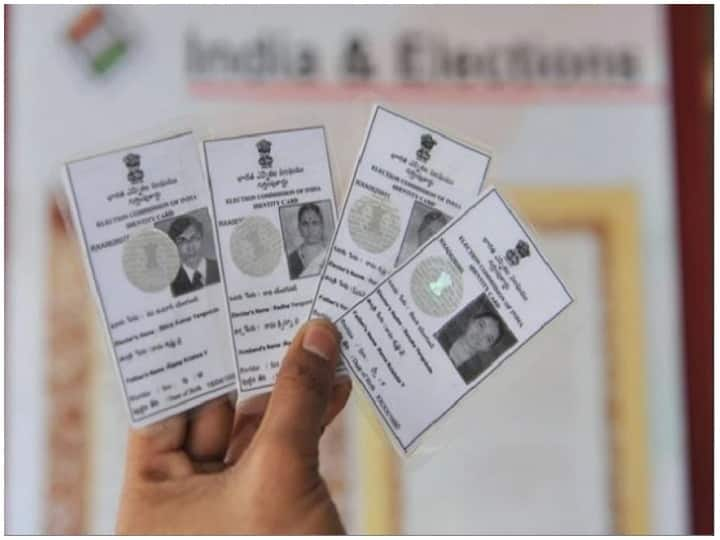 Voter ID Card Download In Smartphone: Last year on National Voters' Day on January 25, the Election Commission of India launched the e-EPIC (Electronic Electoral Photo Identity Card) program. Voters can take advantage of this digital option for elections in Uttar Pradesh, Punjab, Uttarakhand, Manipur and Goa. Assembly elections in these states will be held from February 10 to March 7. Counting of votes for all assembly elections will be held on March 10.
e-EPIC is a secure Portable Document Format (PDF) version of EPIC which can be downloaded in self printable form on mobile or on computer. Thus a voter can store the card on his mobile, upload it as a PDF on DigiLocker or print it and get it self-laminated. This is different from the PCV Epic currently being released.
Also read: Whatsapp: WhatsApp is taking action against those who do this before the assembly elections in five states
HOW TO DOWNLOAD E EPIC (HOW TO DOWNLOAD E-EPIC?)
You can use Voter Portal or Voter Helpline Mobile App or NVSP. You can download e-EPIC from
First of all login on the voter portal. If you are doing this for the first time, then first you have to register. After that you will be able to login.
Now from menu navigation Download e-EPIC Go to
Now you have to enter EPIC number or form reference number.
Now a message will come on your registered mobile number for verification.
After submitting the OTP, you will be able to download your e-EPIC.
Also read: Apple iOS 15: 5 Features That Every iPhone User Should Know, Know What Are
How to Register Mobile Number
First click on e-KYC and complete KYC.
Now complete the face liveness verification.
Now update mobile number to complete KYC.
Now you will be able to download your e-EPIC.
Also read: Youtube Shorts New Feature: Now you will be able to record videos in your own voice on YouTube Shorts, voiceover feature will be available soon
,