Television
Abhimanyu will save Akshara from goons, Kairav's return to Goenka House will create ruckus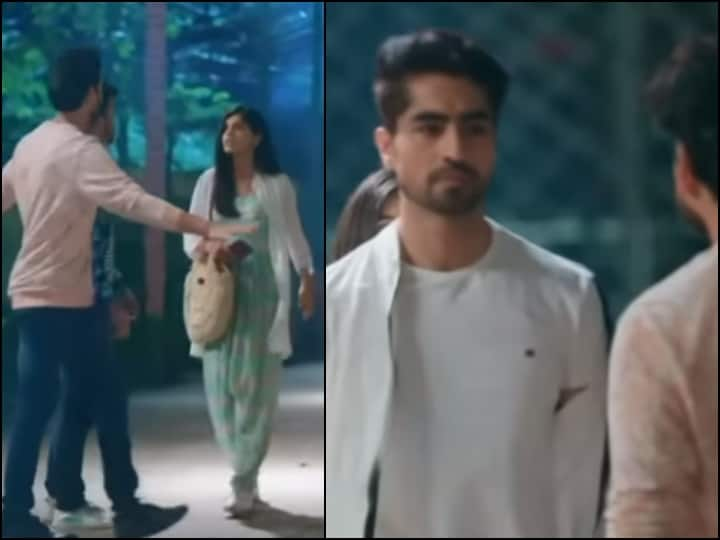 Yeh Rishta Kya Kehlata Hai Updates: These days Akshara and Abhimanyu are being shown meeting after a year in Star Plus's bang serial 'Yeh Rishta Kya Kehlata Hai'. Seeing the TRP of the show sinking, the makers took a leap in this relationship. Pranali Rathod and Harshad Chopra starrer 'Yeh Rishta Kya Kehlata Hai' is going to have a big twist ahead. In the latest episode of the show, both Abhimanyu and Akshara will be face to face after parting.
Till now you have seen how Abhimanyu calls Maya in Ganesh festival and Akshara gets her. Here Abhi and Akshara keep looking at each other. In the latest promo of 'Yeh Rishta Kya Kehlata Hai', everyone in Goenka House will remember Akshara and Kairav, only then will Kairav ​​reach there and meet the whole family. During this, family members will be very emotional. If Akshara is going somewhere on the road then she will be snatched by the goons. Abhimanyu will come here to save Akshara. Now it remains to be seen whether Abhimanyu still has love for Akshara. Will the two forget hatred and become one again?
Earlier it was shown in the show that Akshara and Abhimanyu meet during Ganesh festival. Here Akshara asks Abhi for 24 hours. Manjari also asks Abhi to give Akshara one more chance. Let's see what new twist comes in the relationship between Abhimanyu and Akshara.


Abhimanyu and Akshara will reconcile in the latest track of Yeh Rishta Kya Kehlata. Both will be reunited and both will also start their new family. However, the biggest storm in both of their lives will come when Mahima will avenge the death of her daughter from Kairav.
Also read-
When Ali used to tease Asgar's daughter in school by saying 'You have two mothers..', you will cry after watching the video