Television
Bigg Boss 16: Uproar between Shaleen and Nimrit, actress gets panic attack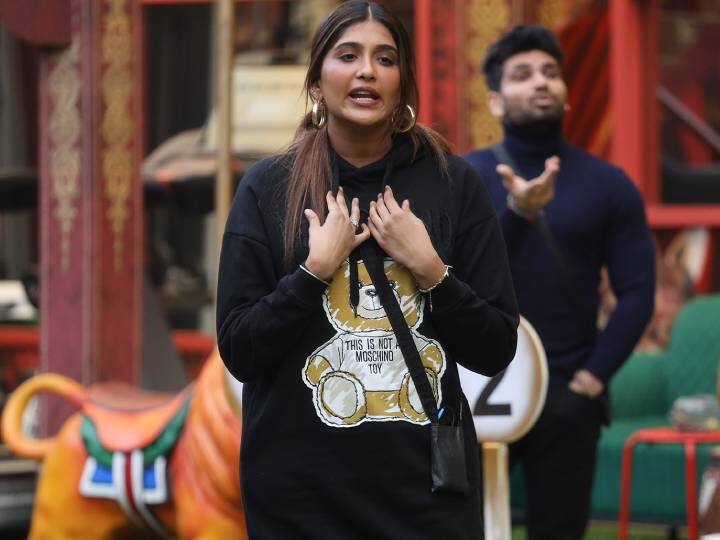 Bigg Boss 16 Promo: No one knows which contestant will change his look in the popular reality show 'Bigg Boss 16'. Relationships between the locked contestants in the Bigg Boss house often change. You never know when someone will turn from friend to enemy. Earlier Shalin Bhanot and Tina Dutta used to consider Sajid, Nimrit, Shiv, Stan and Abdu as their friends, now they have become their enemies. Now there was a dirty fight between Shaleen Bhanot and Nimrit Kaur Ahluwalia, due to which the actress got a panic attack.
Nimrit-Shaleen fight
Actually, in the latest promo of 'Bigg Boss 16', there is a fight between Nimrit Kaur Ahluvillai and Shaleen Bhanot. Nimrit loses her temper. Nimrit asks him, why is he getting so hyper? What is his problem? Shaleen comes to him in an aggressive manner and says that he has many problems.
Nimrit gets panic attack
News Reels
A very dirty fight ensues between Nimrit and Shaleen. Meanwhile, Shaleen makes fun of Nimrit Kaur's medical problems, on which the actress becomes emotional. She also vents her anger on Shaleen. During this, all the family members intervene. Nimrit gets a panic attack while crying.
Nimrit battling depression
Please tell that Nimrit Kaur Ahluwalia is battling anxiety and depression. The actress had disclosed in Bigg Boss some time back that she has anxiety and depression. He had treated it for a year. However, her weight had increased due to medicines, so she is dealing with it without medicines. Salman Khan also motivated him and advised him to keep moving forward.
Read this also- Bigg Boss 16: Archana and Priyanka getting trolled badly by body shaming MC Stan, fans said – If this happens with girls…