Television
Chahat Khanna, stunned on the matter of divorce, hit back at Urfi Javed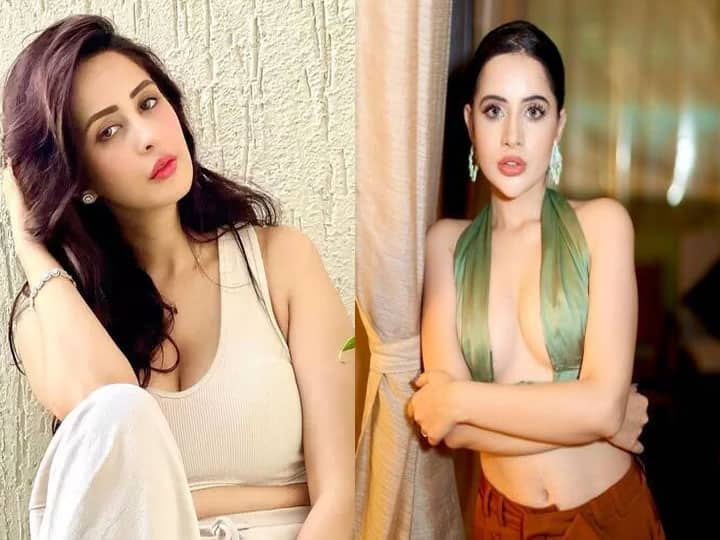 Chahatt Khanna Calls Urfi Javed Classless: A virtually fierce cat fight is going on between TV's popular actress Chahat Khanna and social media sensation Urfi Javed. Chahat started this by commenting extensively on a dress of Urfi. How could Urfi keep quiet now? He is an expert in giving a befitting reply. In such a situation, while taking a jibe at her desire, she reached the point of her 'two divorces'. Then don't even ask. Chahat shuddered on the matter of divorce. He has now hit back at Urfi, telling him even 'classless'. Let us explain in detail what Chahat said in his defense and while targeting Urfi.
Chahat retorted to Urfi on Instagram, writing, "I don't need to get involved in this kind of drama, but I want to tell my followers that some people talk a lot and some bark more, but what I do They know how hard I have worked to reach here. This lifestyle is made not with alimony money. Check records before talking. I have not taken a single penny from anyone."
Chahat further continued his talk and wrote, "I know that my divorce is a very easily targetable topic. Everyone knows about this, but 'class' people will never do this. I am not even expecting a class from 'classless' people or from 'paid media'. The rest write whatever you like.
Chahat made this comment on Urfi's dress
While posting a picture of Urfi in a yellow transparent dress, Chahat wrote that who goes outside wearing such clothes. At the same time, the media was also targeted saying that if someone takes off his clothes, then the media will make him a celebrity?
Urfi reminds Chahat of their divorce
Taking a screenshot of Chahatt Khanna's comment, Urfi Javed wrote, "At least I don't buy followers. I wore this dress for an interview, which you have nothing to do with. You are burning because the paparazzi are not covering you even after paying. If anyone does anything on earth, then you should have nothing to do with it. Look, I gave you two divorces…and you're dating a young man right now, don't judge on it, so why are you doing me?
Read also: Urfi Javed's health deteriorated, shared this picture himself from Kokilaben Hospital
Read also: From low salary of women to life after marriage, Vidya Balan gave these vocal answers
,