Television
Contestants missed out on winning Rs 75 lakh, left the game on this question related to 'FIFA World Cup'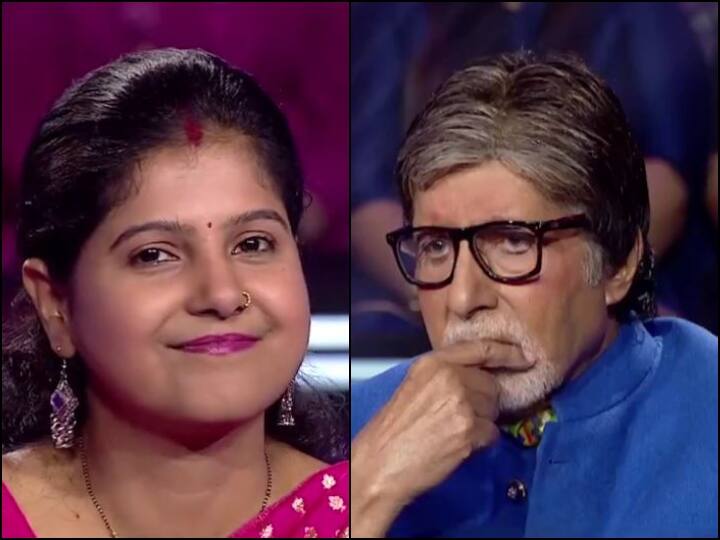 Kaun Banega Crorepati 14 Update: In the quiz based show 'Kaun Banega Crorepati', millions of people dream of coming to India and fulfill it, but very few millionaires become contestants. After years of hard work, some questions are asked on the stage of KBC in such a way when the contestants go stunned. It is not easy to answer 17 questions with the help of just three lifelines. Recently on the stage of KBC 14, the contestant was asked a question to cross the Dhan Amrit gate, where the contestants got stuck.
In the latest episode of 'Kaun Banega Crorepati 14', Anjali Kumari made it to the hotseat. Anjali Kumari is working as a multitasking staff in the Ministry of Health and Welfare. She answered 14 questions very well, but missed out on winning 75 lakhs.
What was the question for 75 lakhs,
Anjali Kumari had answered 14 questions using three lifelines and won an amount of Rs 50 lakh. After this, host Amitabh Bachchan asked him a question for money nectar gate i.e. 75 lakh rupees.
The question was- In which match did 'K Shankar' become the first Indian to officiate in the FIFA Football World Cup?
options were givenA- Croatia vs. Mexico, B- Turkey vs. Costa Rica, C- Italy vs. Ecuador, D- South Africa vs. Paraguay. The correct answer is- Croatia vs Mexico.
Contestant left the game
Anjali Kumari had some confusion in answer to this question. So instead of taking the risk, she called it quits and won Rs 50 lakh. However, Big B asked him an approximate answer for this question, in response to which the contestant chose option C i.e. Italy vs Ecuador, which was the wrong answer. Due to this his decision to quit the game was correct.
Also read- Big B gave up all this food including sugar, rice, fish for fitness, knowing the list you will not be able to believe