Television
In the confession room, the family members burst into tears after telling the feelings of the heart, Bigg Boss gave emotional support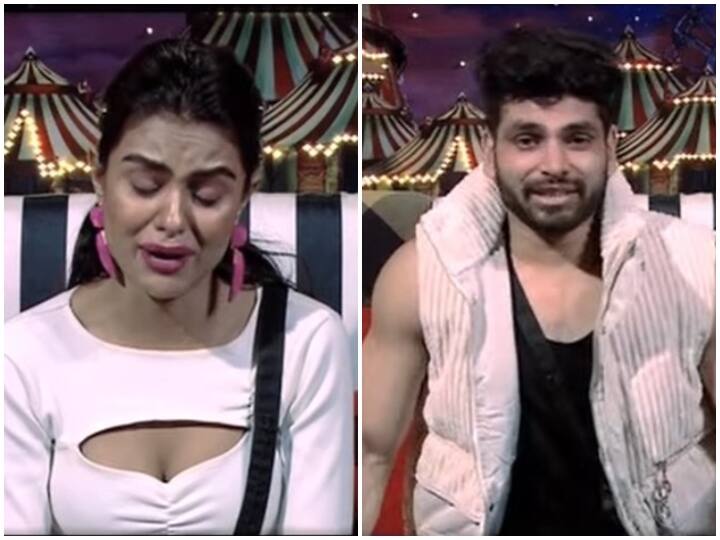 Big Boss 16: Bigg Boss season 16 is proving to be different in many ways. In this season, Bigg Boss is getting actively involved in the issues of the house. In the latest episode, Bigg Boss also gave emotional support to the housemates. During this, after knowing the matter of heart from the sad family members, Bigg Boss explained to them and also infused a new energy in them.
Contestants do Dil Ki Baat with Bigg Boss
Bigg Boss tells the housemates that 9 weeks have passed away from their loved ones, many of you are sitting here with a yearning. Bigg Boss says that today I realized that neither you need scolding nor suggestions, you need emotional support. There are some things that lighten the heart a bit, today I am opening the confession room and today you will talk about something with me. During this, the family members look very emotional.
The game was given second priority because of Ankit
Big Boss calls Priyanka and Priyanka cries and says that I am getting emotional regarding Ankit's case. Bigg Boss asks Priyanka what is your relationship with Ankit, to which Priyanka says it is a relationship of friendship. After this, Bigg Boss explains to Priyanka why it seems that it has become your duty to give her suggestions and even if questions arise, you should answer them. Bigg Boss says that if Priyanka is not there then Ankit will get many friends but does Priyanka have any friend other than Ankit. Bigg Boss says that if Ankit wins in this show, there will be no talk of Priyanka, there will be praise for Ankit. On this Priyanka says that even Ankit will not speak. On this, Bigg Boss says that when you know, then why are you missing such a big opportunity. After this Priyanka starts crying. And also says thank you for convincing Bigg Boss.
News Reels


Shiv gets emotional in front of Bigg Boss
Shiv goes to the confession room and tells his heart that everyone feels that whatever he sees, he plays with his mind, but the family members know that I always listen to my heart. Shiva says how much his friends mean to him and how he tries his best to support them. Shiva says the family members and Vini know that I always listen to my heart. Shiva being emotional says that I cannot even cry in front of him. Big Boss says that people think that you walk with your head but you walk with your heart, but lest it happens that you become the support system of others. Shiv also says that how it has been my dream to come in Bigg Boss, then Bigg Boss says that if you have doubts about how I am looking outside, people know your truth and keep showing such truth.
Archana lightens up after talking to Bigg Boss
After this, Bigg Boss calls Archana in the confession room. Archana says sorry in front of Bigg Boss and says that I hurt you a lot but such situations happen to me that why do I do this. Bigg Boss explains to Archana that your issues are never wrong but her tongue is not right. After this Archana cries bitterly and says that Bigg Boss I cannot break anyone's heart. I have never spoken wrong to anyone in my life, but I am not able to know how I became here. I am scared now that my image is going wrong outside and I have forgotten myself because of comedy. On this, Bigg Boss says that Archana will never forget herself. Bigg Boss says that right now it seems as if Archana has made herself a peacock by beating.
Bigg Boss clears Tina and Shaleen's confusion
Bigg Boss calls Tina and Shaleen together in the confession room and asks why are you both thinking about how you are looking outside. After this, Bigg Boss says that outside things are not told in this house, but today's horoscope has been here, read it. After this, Tina and Shaleen read each other's horoscope. Big Boss says that after reading a small cutting, you started thinking that it was just a way to convince you. After this, Shaleen and Tina say that even if you hug someone, then thinking about what project would be happening outside, now I feel scared. Bigg Boss says that if you keep thinking this all the time then it will be difficult to stay in the house.
read this also: –Nitin Manmohan Hospitalized: Bollywood's famous producer Nitin Manmohan suffered a heart attack, fighting on ventilator