Television
KBC 14: Some made a mistake on the question of 12 lakhs and some 3 lakhs, do you know the answer?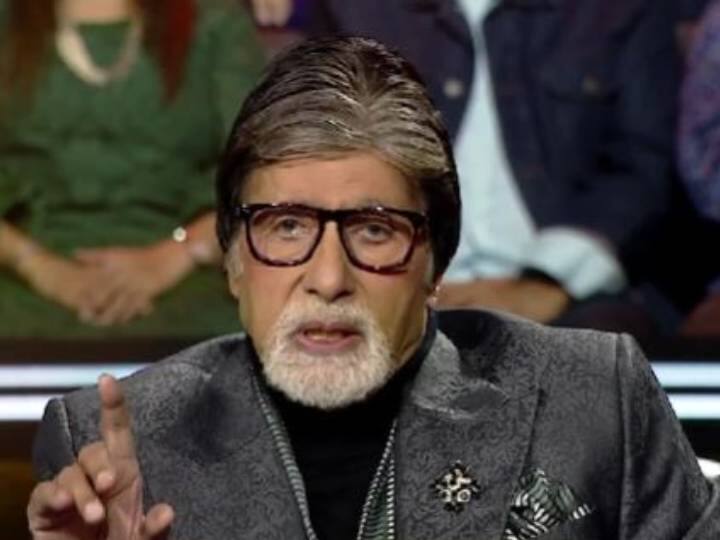 Kaun Banega Crorepati 14: The general public across the country yearns to come on the stage of the quiz based reality show 'Kaun Banega Crorepati 14'. After working hard for years, people come on the stage of KBC by working hard and fulfill their dream of becoming a millionaire or millionaire on the basis of their knowledge. KBC 14 is hosted by Amitabh Bachchan. Only Big B questions the contestants. His questions are sometimes so difficult that the contestant is forced to leave the game.
In the recent episode of 'Kaun Banega Crorepati 14', two contestants got a chance to sit on the hotseat. First Harmeet Kapoor made a place on the hotseat and then Mohsin Khan sat on the hotseat. Harmeet Kaur's dream of becoming a millionaire on the stage of KBC was shattered. He got prize money of 10 thousand rupees.
Wrong answer given on the question of 3 lakhs
On winning Rs 1 lakh 60 thousand, Big B asked the contestant for Rs 3 lakh 20 thousand. The question was- Also known as the Mother of the Indian Revolution, who among the following hoisted one of the first versions of the Indian National Flag?
News Reels
The options were given, A- Annie Besant, B- Sarojini Naidu, C- Madam Cama, D- Vijaya Lakshmi Pandit. The correct answer is- Madam Cama.
To answer this question Harmeet used 50-50 lifeline and locked option D. However, his answer was wrong. Harmeet got out of the game and went to her house with Rs 10,000.
Mohsin left the game for 12 lakhs
Mazdoor Mohsin Khan became the second fastest finger first contestant. Big B asked him for 12 lakh 50 thousand rupees – Which of these states does not yet have any national park within its borders?
Options were given, A- Goa, B- Kerala, C- Bihar, D- Punjab. The correct answer is- Punjab.
Mohsin Khan also has a lifeline. Through the video A Friend Lifeline, he tried to know the answer from one of his friends, but his friend could not help him. Mohsin thought it better to quit than to continue the game. He went after winning 6 lakh 40 thousand rupees.
Read this also- MTV Splitsvilla 14: 'Mann kiya ulte haath se thappad maroon', 'Mr India' misbehaves with female contestant! people scolded