Television
'People used to call him Tiktoker and boor', Faisal Sheikh's fans said these things after losing the trophy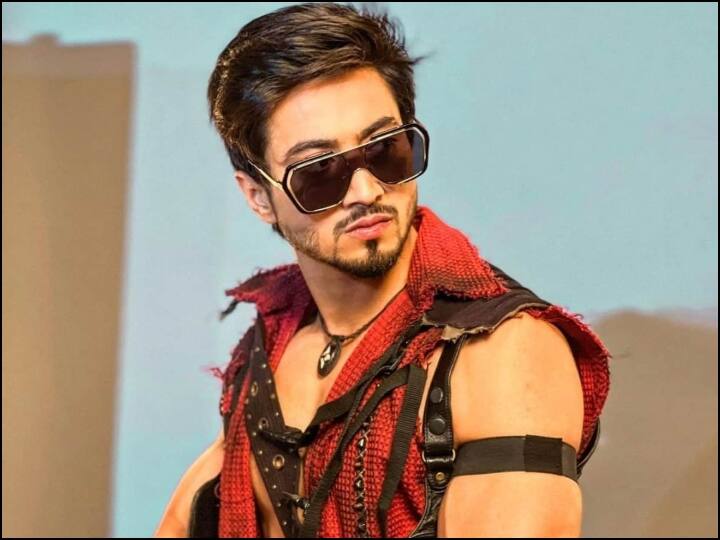 Khatron Ke Khiladi 12 Winner Faisal Sheikh Fans Reaction: Choreographer and actor Tushar Kalia has become the winner of the TV reality show 'Khatron Ke Khiladi 12'. He has won the title of Khatron Ke Khiladi Season 12 by winning the last stunt file round. Social media star and actor Faisal Sheikh has become the first runner-up in this show. However, users on social media are considering Faisal as the real deserving of the trophy. On Twitter, people are raising their voice for Faisal. People say that even though Tushar has lifted the trophy of KKK12, only Faisal has won the heart.
Khatron Ke Khiladi 12 Grand Finale concluded late on Sunday night. Tiktok star Faizal Sheikh also participated in this stunt based reality show. Faisal gave his whole life to win the show. He reached the file round by performing well in every task. Faisal had a lot of fun in the show and entertained the audience a lot with his dance skills. Although Tushar Kalia became the winner of the show, but the real winner of the show is being told to the audience, Faisal. The reactions of the fans on Twitter are amazing.
It's okay my boy
The only winner for me #FaisalShaikh
you've made a place in people's minds and hearts forever and that's victory for life pic.twitter.com/SMBeWAdIqc

— Cutu♥ (@CutuTooter) September 25, 2022
On social media right now, fans are seen tying bridges of praise for Faizal Sheikh in this show. One user wrote about the announcement of the winner, 'Trophy koi leke gaya ho dil to Faisal Sheikh has won.
Apne pure nation ka dil jeeta h or ye kisi v trophy se badh kr h
Pure nation k winner ho aap #FaisalShaikh
You won hearts champ!!!!

PUBLIC LOVES FAISU

— •𝑨𝒏𝒋𝒂𝒍𝒊💫 (@faisu_ki_anju07) September 26, 2022
One user wrote – We are proud of you, Faizu, no matter what the decision may have been, but for us you are the winner for us. We love you and will always do and we don't care about anything.'
TROPHY KOI BHI LEKE GAYA HO DIL TO FAISAL SHAIKH NE JEETA HAIN !!
WE'RE SO PROUD OF YOU FAISU @Mr_Faisal_S07
NO MATTER RUSULT KUCH BHE AYA HO BUT HAMAREY LIYE TO AP HI WINNER HO WE LOVE YOU AND ALWAYS THERE FOR YOU NO MATTER WHAT !!!#FaisalShaikh #KhatronKeKhiladi12 #Kkk12

— Halima_Fainat (@halimakhan25) September 25, 2022
One of Faisal's fans wrote, "It is not easy to reach the top spot by defeating celebrity contestants despite coming from zero background. The real winner is Faisal Sheikh.
Timing bhe bta dete winner ki pehle bar aisa winner dekha hai lol
The real and deserving winner #FaisalShaikh #KhatronKeKhiladi12 #Kkk12

— Halima_Fainat (@halimakhan25) September 25, 2022
Another wrote, 'People used to call him (Faizal Shaikh) only a Tiktoker Gawar and what not. Now she has proved that she is much more than just a Tiktokker. We are so proud of you that you did the last stunt of this show and came second, you are no less than a winner for all of us.
KKK12 will be remembered as #FaisalShaikh's Season!He literally gave everything to this show!
The daring,Deserving nd the most strongest Contestant! From day 1 to finale he aced every type of Stunt!don't know he won the trophy or not but for us he's the winner
FAISU FOR THE WIN pic.twitter.com/JYQABrAVSm

— Bushra🤍 (@faisu_addicted) September 25, 2022
The finale of 'Khatron Ke Khiladi 12' took place on Sunday night. Apart from Tusshar in the finale stunt, Faizal Sheikh and Mohit Malik arrived and Tushar defeated Mohit and Faizal to win the season 12 trophy. Apart from the trophy, he was given Rs 20 lakh and a Maruti Suzuki Swift car.
read this also-