Television
Shaleen Bhatt told Gautam 'weak woman', TV's Komolika got angry, said – you just eat chicken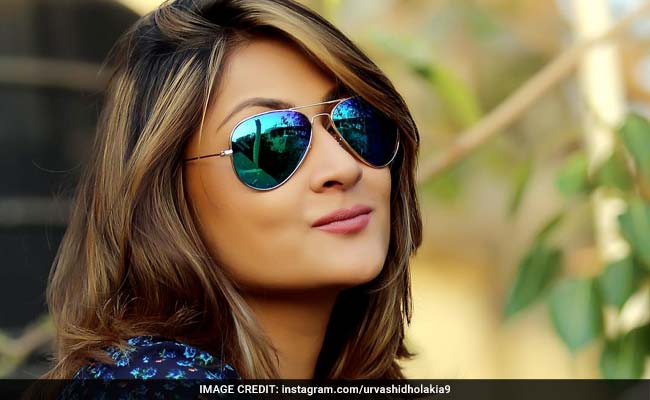 New Delhi :
Shaleen Bhanot remains in the headlines of social media for one reason or the other. Recently, citing his health from Bigg Boss, he is in decent discussion about the demand of eating chicken everyday. According to Shaleen, to keep himself fit, he has to consume 250 to 300 grams of protein. He also had a fight with other contestants of Bigg Boss house regarding this matter. Shaleen had a fight with Gautam Vij recently. After this quarrel, Shaleen said something about which television actors and ex-contestants of Bigg Boss were enraged.
During the captaincy task, the contestants were asked to name three contestants whom they did not want to be the captain of the house. Shaleen took the names of Gautam, Priyanka Chahar Chowdhary and Soundarya Sharma. He justified his decision to name Gautam by saying that Gautam is weak. They started calling her mother, woman and weak. By saying this, Shaleen called women weak. On this statement of Shaleen, television actress and ex-contestant of Bigg Boss and Urvashi Dholakia, who became famous with the character of Komolika, has flared up. Urvashi tweeted from her Twitter handle and wrote, 'I am a woman, that's all I want to say. You just eat chicken, women have work to do'.
Mr.SHALIN BHANOT.. I'm a WOMAN.
That's all I have to say! @ColorsTV@justvoot#biggboss16 tum bas chicken khao, Women have work to do!

— Urvashi Dholakia (@Urvashi9) November 15, 2022
Shalin Bhanot auratein kamzor nahi hotin. To think calling Gautam an aurat is something derogatory, is extremely disappointing. Insult karna hai toh traits aur personality pe karo .Aurat kitni strong hoti hai woh toh aapke payaish pe hi app ko pata hona chahiye.Ur mom is a woman

— Gauahar Khan (@GAUAHAR_KHAN) November 14, 2022
Apart from Urvashi Dholakia, ex-contestants of Bigg Boss Kushal Tandon and Gauhar Khan have also objected to this statement. Commenting on the tweet, Gauhar Khan wrote, 'Shalin Bhanot women are not weak. To think that calling Gautam a woman is something derogatory is extremely disappointing. If you want to insult then do it on character and personality. How strong a woman is, you should know from your birth itself that your mother is a woman. Show some respect'. From there, Kushal Tandon also expressed his displeasure.
Featured Video Of The Day
AAP MLAs accused of demanding money in exchange for tickets in MCD elections, AAP bid to be probed