Television
Shekhar Suman in Stan's look entertains, know – Bigg Boss 64 day update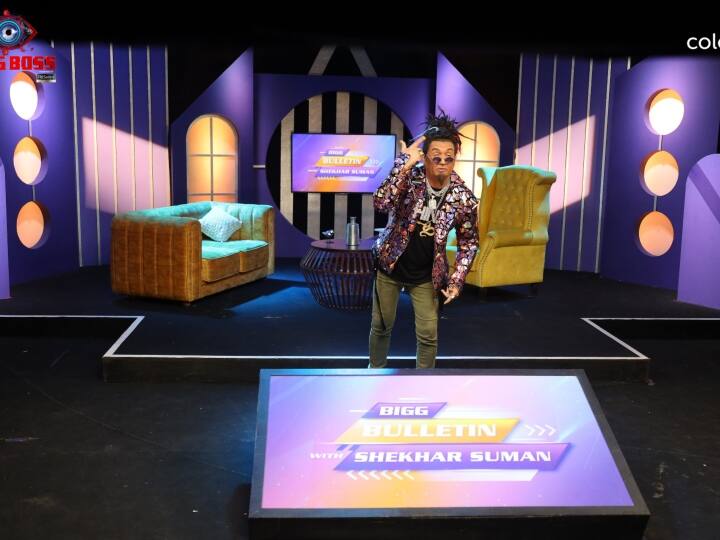 Bigg Boss 16 Day 64 Written Update: The 64th day of Bigg Boss house begins with the anthem. Priyanka comes to Soundarya and says that Soundarya, you know that I am very attached to Ankit, that's why I told you that day. I just felt a little bit from what you said between me and Ankit, otherwise there is nothing like that. After this, Priyanka removes all complaints from Soundarya. While Sajid talks about Shaleen with Tina. He also calls Tina's actions childish and stupid. Tina says that it is about her reputation. After this Sajid tells him to finish everything again. Tina says that I just want her to please and not choke like that.
Tina and Shaleen clear things up with each other
After this Sajid tells Tina and Shaleen that what both of you are doing is not right, sit together and talk and clear your things. Sajid says that when Sumbul's father got a call, you were fighting for Shaleen and Shaleen for you. After this Tina and Shaleen talk. Tina says if I care for you then people misinterpret it. Yesterday it was being said that I am imposing restrictions on you or not allowing you to live, this is not correct. On this Shaleen says if we are fake then Tina says no. Shaleen says that we like each other and it is very evident. After this Shaleen tells Tina that I had talked to Ankit about this as well and I had said that for Tina this house is a game and for me it is a show. Shaleen tells Tina that what you are doing is so wrong. But Tina says that you do not understand my perspective but Shaleen says that it is difficult to make you understand. Tina says I wish you could understand me. Shaleen then leaves from there.


Priyanka tells Ankit that she needs some time.
Priyanka talks to Ankit that today I have talked so much with Archana but why not with you. Priyanka cries and says that she always wants Ankit to give his best and that is what happened. Ankit says on this whether he will sleep together, on this Priyanka says that it will be fine if you sleep here and there. On this Ankit says otherwise Priyanka says what love has happened. Later Priyanka tells Ankit that she wants some time, and that they should take some time to themselves. In the last, Ankit asks Priyanka for a kiss, on which Priyanka reminds him that they are just friends.
News Reels
Shekhar Suman entertained the family by becoming a stain
Shekhar Suman enters the house every time with a new concept through Big Bulletin and also entertains fiercely with the pull of the family members. This time Shekhar Suman came in the look of MC Stan. As soon as Shekhar Suman arrived, copying Stan's style, he rapped the family members. The family members enjoyed listening to his rap and in the last, other contestants are also seen rapping with him. After this, Shekhar Suman pulls the family members on their English. They enjoyed Soundarya, Shaleen, Nimrit and Tina's English and made fun of them a lot. During this, all the family members had a lot of fun.


There is talk between Sumbul and Shaleen about oats. After this Sajid explains to Sumbul that his father has told him to stay away from Shaleen but she still wants to talk to him but Sumbul refuses that she does not want to talk to Shaleen. But Sajid says that you are lying, Sumbul does not say anything on this.
Bigg Boss gave emotional support to the family
Bigg Boss feels that the contestants need some emotional support, and the best way would be to have a heart-to-heart with Bigg Boss himself and call them one by one to the confession room. Shiv goes to the confession room and pours his heart out about how much his friends mean to him and how he tries his best to support them. Shiva also says how this has been a dream for him. It was very sweet of him to thank Bigg Boss for doing this and how much it meant to him. The rest of the family members also talk about their heart and become very emotional. With this, the 64th day of Bigg Boss ends.
read this also: –Nitin Manmohan Hospitalized: Bollywood's famous producer Nitin Manmohan suffered a heart attack, fighting on ventilator