Television
These 4 TV stars became the finalists of Khatron Ke Khiladi 12, there will be a tough competition to win the trophy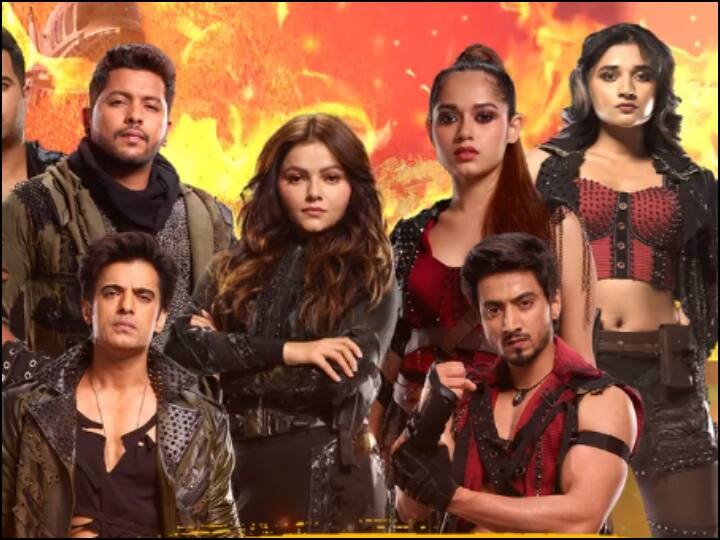 Khatron Ke Khiladi 12 Finalists: The semi-final round of TV's superhit reality show Khatron Ke Khiladi season 12 has been completed. Soon there will be a finale of the show, for which the contestants faced tough competition. In this stunt based show of Rohit Shetty, a bloody war is going on between the big stars of TV. Every player is working hard to win the trophy of the show.
Khatron Ke Khiladi 12 has got its first finalist. In the Ticket to Finale week in Khatron Ke Khiladi 12, Boss Lady Rubina Dilaik gave a tremendous performance and she became the first finalist of Khatron Ke Khiladi.
Kanika and Nishant left the task in between
Bigg Boss winner Rubina Dilek has been the most powerful player in Khatron Ke Khiladi. He had faced electric shocks to go to the finale. Rubina cleared this task in the best way. Apart from Rubina, Nishant Bhatt and Kanika Mann were also a part of this task, but both the players were scared of the current and aborted the stunt without any thought. At the same time, Rajiv Adatia was also not able to do the second stunt well. In such a situation, only four players have reached the final round.
The show got these 4 finalists
TV actress Jannat Zubair showed amazing performance in this electric shocking task and confirmed her ticket to the finale. At the same time, there was a tough competition between Mohit Malik and Faizal Sheikh, but only one got entry in the finale, that too Faizal Sheikh. With this, Khatron Ke Khiladi Season 12 has got 4 finalists. The names of Tushar Kalia, Faisal sheikh, Jannat Zubair and Rubina Dilaik are included in this list.


In this dangerous show of Rohit Shetty, it is now to be seen which TV star wins the trophy of Khatron Ke Khiladi 12. However, fans on social media want to see one of the Bigg Boss winner Rubina Dilek, Mr. Faizu and Jannat Zubair become the winner.
Khatron Ke Khiladi 12: Because of this, Rohit Shetty was furious at the contestants, said – the name of the show was drowned…
Toshu was scared of the track of extra marital affair in Anupamaa, said – I was not able to accept it…