World News
After the attack, one hand of Salman Rushdie stopped working, lost one eye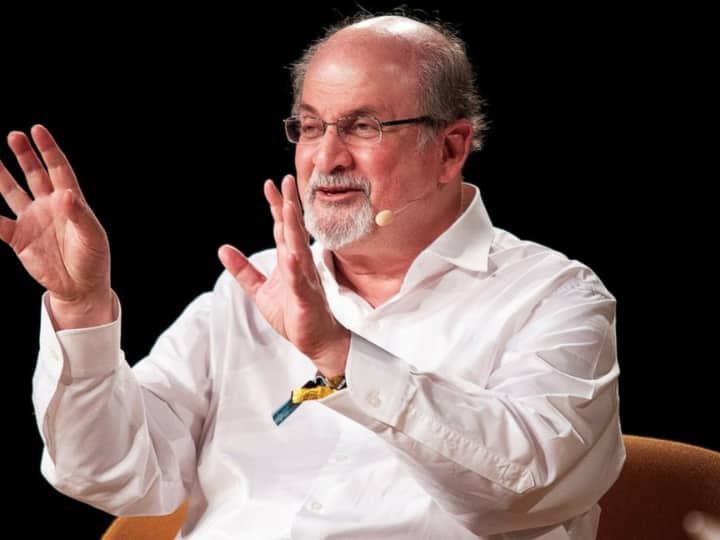 Salman Rushdie Health Update: Famous litterateur Salman Rushdie, who was injured at a literary event in New York, USA, has lost his sight in one eye and one of his hands has also stopped working. In the month of August, Salman Rushdie was attacked and the latest information related to his health has come out. This information has been shared by his agent Andrew Wylie.
After the attack on Salman Rushdie, his agent Andrew Wylie has given health related information during an interview to a Spanish newspaper. In an interview given to this newspaper, he told what kind of attack was this. Describing Salman Rushdie's wounds as deep, he said that he had three deep wounds in his throat. One of his eyes has lost its sight and one hand has stopped working.
What did Rushdie's agent say?
Salman Rushdie's agent Andrew Wylie said in an interview to the Spanish newspaper El Pais that his wounds were deep. He also lost his sight in one eye. There were three serious wounds in the throat. One hand stopped working because the nerves in his hand have been cut. He had 15 wounds on his chest and trunk.
latest video
However, his agent has refused to give information about Salman Rushdie's location. Andrew did not say whether he is still in the hospital or that he has reached his home after being discharged. He only said about this that the big thing is that he survived. In addition to all this, Andrew said that Salman Rushdie had spoken about such attacks before and expressed the possibility.
Salman Rushdie attacked
Salman Rushdie is a British writer of Indian origin.

He was attacked with knives during an event in New York, USA in the month of August.

A fatwa has also been issued from Iran against Salman Rushdie.

The accused who attacked him is lodged in a jail in New Jersey.

After the attack on Salman Rushdie, he was sent to the hospital by a helicopter.
Also read: The story of Walraf who shelters Salman Rushdie is no less than a secret agent