World News
America has given this amount to Pakistan for floods by making India-Pakistan relations an issue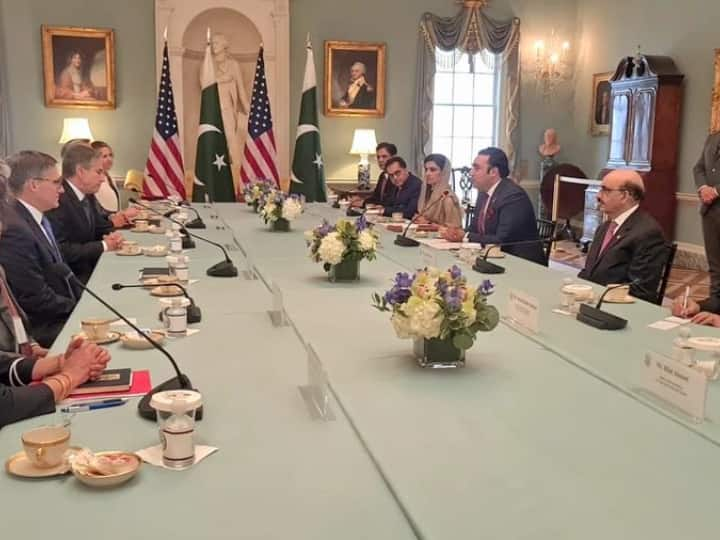 America Provide aid to Pakistan: The way America has been dealing with the relations between India and Pakistan in recent times is a bit different. Meanwhile, on Monday, there was a meeting between US Secretary of State Antony Blinken and Pakistan's Foreign Minister Bilawal Bhutto Zardari at the Foggy Bottom Headquarters of the US State Department. Anti-terrorism issues were discussed in the meeting. A "responsible relationship" with India, debt issues with China and the devastating floods in Pakistan were also the main topics of discussion.
What did the US Secretary of State say
Antony Blinken said at an event to commemorate the 75th anniversary of US-Pakistan relations, that in fulfilling our efforts as a democracy, we will attach importance to maintaining core values ​​such as freedom of religion, belief, freedom of expression. Antony Blinken said that after two decades of war, America and Pakistan have a shared stake in the future of Afghanistan.
America stands with the Pakistani people
Before his meeting with Bilawal Bhutto Zardari, Antony Blinken told reporters that, the US stands with the Pakistani people who have suffered from devastating floods in recent weeks. Pakistan has experienced truly devastating floods. We Pakistan We stand in strong solidarity with and not only stand in solidarity, but do whatever we can to help them, just like Pakistan did in the beginning of COVID.
Pakistan-US relations are already good
Pakistan Foreign Minister Bilawal Bhutto Zardari said that Pakistan-US relations are not only good but have also stood the test of time. He said, "We've proven throughout history that when we work together, we achieve great things. I believe that when we don't work together, we falter, then Stumble, then things go wrong."
Money given in flood relief to Pakistan
US State Department spokesman Ned Price said, "They reaffirmed America's promises to the people of Pakistan, along with approximately US$56.5 million (460 million) in flood relief and humanitarian aid provided this year as announced today." Gave food security of additional 10 million USD (81 crore).
He said the two leaders also discussed partnership on issues related to food security and economic prosperity, regional stability and Afghanistan. The spokesman said that during the meeting between the two leaders, Antony Blinken expressed grief over the devastation and loss of life across Pakistan due to the devastating floods.
read this also:
Exclusive: India's artillery will be strengthened on the LAC adjacent to China, the blueprint prepared
Gujarat Garba Special: PM Modi and Priyanka Gandhi will attend the Garba festival in Gujarat, will worship in this temple