World News
America: Supreme Court order – Americans have a fundamental right to have firearms in public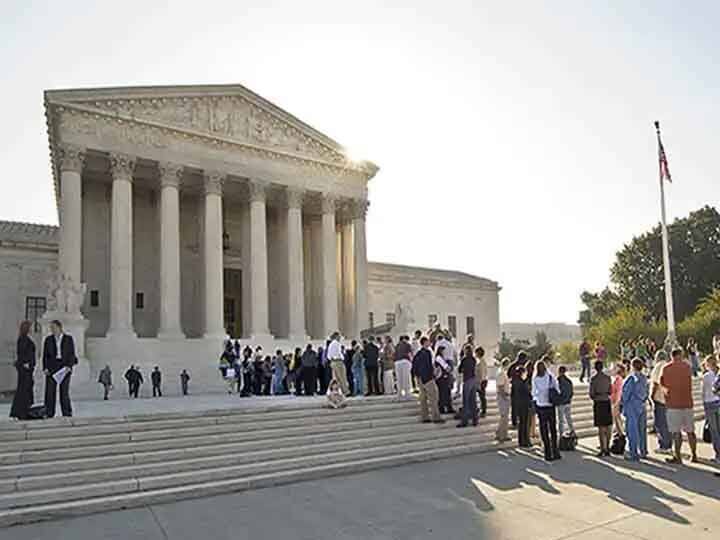 Supreme Court order: The US Supreme Court ruled on Thursday that Americans have a fundamental right to carry firearms in public. This is a historic order of the top court that will prevent states from banning people carrying guns. The '6-3' order strikes at a New York law that requires a person to prove they have valid self-defense needs in order to obtain a gun permit.
What did the Supreme Court say in the order?,
Justice Clarence Thomas, who wrote the majority opinion, said, "The Second and Fourteenth Amendments protect a person's right to carry a handgun for self-defense outside the home."
The Supreme Court said, "New York's just-cause requirement violates the Fourteenth Amendment, which prohibits citizens with normal self-defense requirements from exercising the Second Amendment right to own and bear arms in public for self-defense."
Gun control demands intensify after Texas school shooting
Let us tell you that after the Texas School Shooting, the demand for gun control in America has increased. On May 24, 2022, 18-year-old Salvador Ramos shot and killed nineteen students and two teachers and injured seventeen others at Robb Elementary School in Uvalde, Texas. After this the attacker was also killed in police action. Even after the Texas shootings, incidents of shootings have decreased in many parts of America.
Read also:
Watch: What did Joe Biden say while trying to define America in one word, millions of views video
Russia Ukraine War: Russian attack destroys more than 150 Ukrainian heritage sites, Ukraine demands Russia's removal from UNESCO
,