World News
China's reply on giving relief to Sri Lanka, which is facing economic crisis, said- the ball is in Sri Lanka's court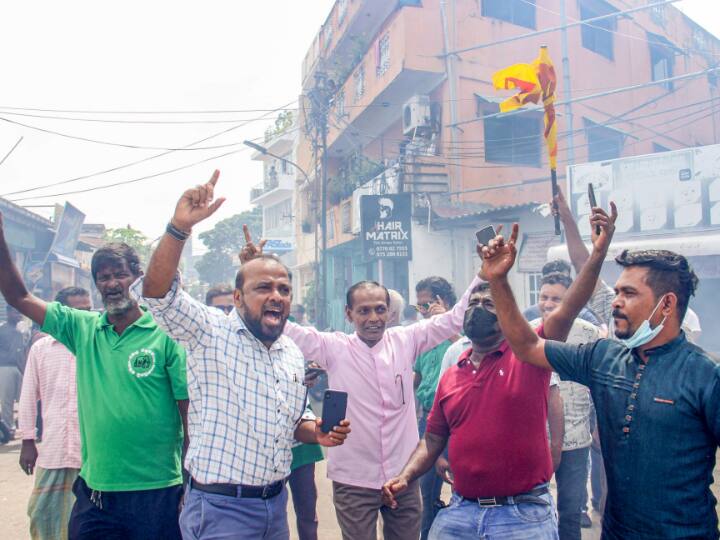 Economic Crisis: Sri Lanka is facing economic crisis these days. President Ranil Wickremesinghe requested China to restructure its debt. China has refrained from giving any direct reply to the island nation's request for debt relief to Sri Lanka, saying the ball is in Sri Lanka's court. This information has been given in a report in the media on Saturday.
Sri Lanka is urging China to restructure its debt amid severe economic crisis. It is estimated that China has a debt of 1.5 to 2 billion dollars on Sri Lanka this year. China's debt and investment in Sri Lanka is estimated to reach more than $8 billion in the past few years.
Announcement of no relief to Sri Lanka
However, China has not yet made any public announcement of debt relief to Sri Lanka. The 'Daily Mirror' news website quoted a spokesperson for the Chinese embassy as saying that Beijing had informed Sri Lanka's finance ministry three months ago that it was ready to discuss how to settle the debt issue with Chinese banks. Go
India is continuously helping
Sri Lankan President Ranil Wickremesinghe told China that help is needed at this time to overcome the economic crisis. China has kept silence on this and has thrown the ball away by saying that the ball is in Sri Lanka's court. At the same time, India has once again provided a loan by extending the hand of friendship. India has given credit facilities to Sri Lanka for fuel and food.
Also read: India bluntly to China – Sri Lanka needs help, not unnecessary pressure to fulfill the agenda of any country
Also read: Sri Lanka Crisis: UNICEF's big statement, food and drink are also out of reach in Sri Lanka, the problem of malnutrition increased
,