World News
How dangerous are North Korea's uncontrollable missiles for the world? Know why all the countries are worried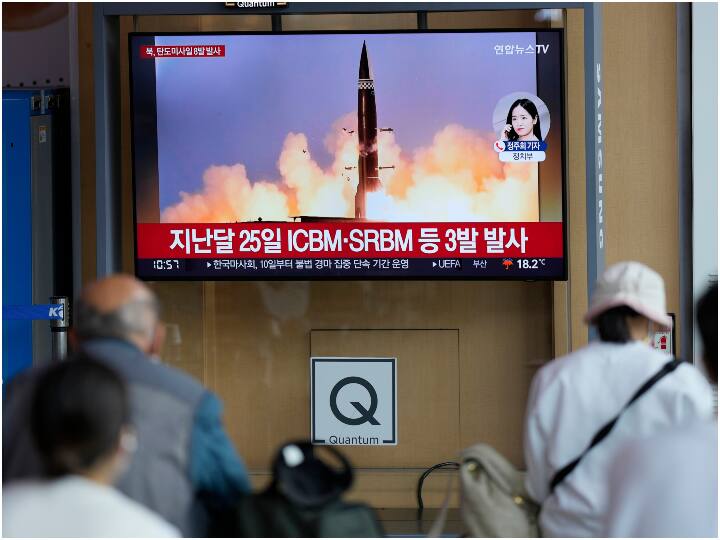 North Korea Missile Launch: North Korean dictator Kim Jong Un has once again created trouble in front of the whole world. Dictator Kim Jong Un is openly challenging many countries including America, Japan and South Korea and is conducting missile tests one after the other. The military in Seoul (South Korea's capital) said on Friday that North Korea fired an artillery barrage into the maritime "buffer zone" overnight, following a record-breaking blitz of launches that included a failed intercontinental ballistic missile test.
Seoul's Joint Chiefs of Staff said the barrage was a clear violation of a 2018 agreement that was established as a buffer zone to ease tensions between the two sides. US Defense Secretary Lloyd Austin called Pyongyang's ICBM launch illegal and destabilizing. Simultaneously, Seoul and Washington vowed to pursue new measures to demonstrate their determination and capabilities against growing threats to the North.
What did India say?
India has expressed concern over reports of North Korea firing missiles. Raising this issue in the United Nations, India's Permanent Representative Ruchira Kamboj said that these launches being done in North Korea are in violation of Security Council resolutions. This affects the peace of many other countries including India. Kamboj said that India had expressed concern over the ballistic missile launched earlier as well. Even after this, the report of another ICBM launch was seen on 2 November. These launches constitute a violation of Security Council resolutions relating to the DPRK. This affects peace and security in the region. India said that the proliferation of nuclear and missile technology is a matter of concern.
News Reels
UN chief also criticized
UN Secretary-General Antonio Guterres has also strongly criticized North Korea for the launch. He urged North Korea to immediately refrain from any further provocative action and to fully comply with its international obligations under all relevant Security Council resolutions. They called for immediate steps to ensure lasting peace and the complete and verifiable denuclearization of the Korean Peninsula.
Fans said – this is unacceptable
France's ambassador to the United Nations, Nicolas de Rivire, told a meeting on Friday that North Korea was preparing for its seventh test of an atomic bomb. "The current growth is unprecedented and these new provocations are unacceptable," he said.
China and Russia lambasted America
China's UN ambassador Zhang Jun said North Korea's missile launches were directly linked to the resumption of massive US and South Korean military exercises after a five-year break, which involved hundreds of warplanes from both countries. Air Force exercises. The Chinese ambassador also pointed to the US Department of Defense's recently released 2022 Nuclear Posture Review, which he said envisages North Korea's use of nuclear weapons and that the regime's demise in Pyongyang is one of America's main goals. Is.
Russia's deputy UN ambassador Anna Evstigneeva blamed the significantly deteriorating situation on the Korean peninsula on "Washington's desire to force unilateral disarmament by using sanctions and using pressure and force". He attributed this to US-South Korean military air exercises.
How many times did North Korea fire missiles in October?
North Korea fired a ballistic missile on October 1, 2022

On 4 October 2022, North Korea fired a missile over Japan, after which Japanese Prime Minister Fumio Kishida issued an alert. For the first time since 2017, this missile was fired over the Sea of ​​Japan.

North Korea fired two additional ballistic missiles on 6 October 2022

On 9 October 2022, North Korea again fired two additional ballistic missiles.

On 12 October 2022, North Korea fired two long-range cruise missiles, each traveling 2,000 kilometers (1,200 mi).

On 14 October 2022, North Korea launched a short-range ballistic missile towards its eastern waters.

On 28 October 2022, North Korea was reported to have launched a ballistic missile from its east coast.
Also read- Will martial law be implemented in Pakistan, what can the army do to crush the protest? Know the answer to every question