World News
Khalistanis did the trick, showed the tableau of Indira Gandhi's assassination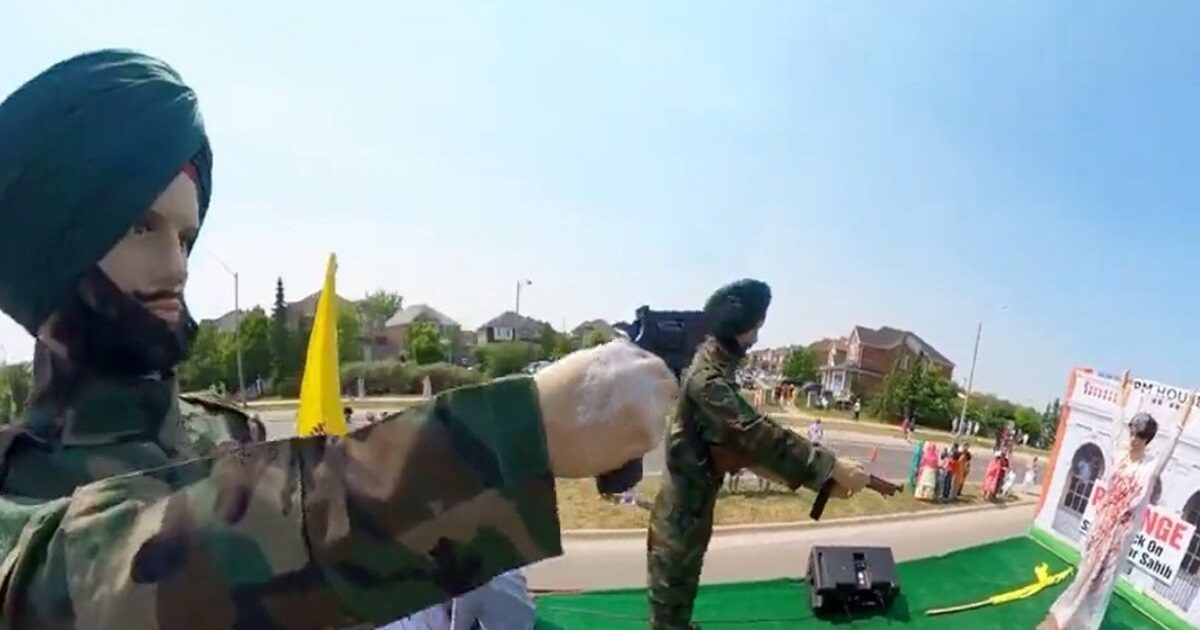 New Delhi. In Canada's Brampton city, Khalistan supporters took out a 5 kilometer long parade, in whose tableau the scene of the assassination of former Prime Minister Indira Gandhi was shown. On the other hand, the High Commissioner of Canada has expressed strong opposition to the incident. On Thursday, Canadian High Commissioner Cameron Mackay was shocked by the incident and said that there is no place in his country for the glorification of hatred or violence. He said that he "categorically condemns" it. The Canadian High Commissioner's remarks came after a video surfaced on social media, showing a boat depicting the assassination of late Prime Minister Indira Gandhi.
The parade was allegedly organized on June 4
The float was reportedly part of a 5 km long parade taken out by supporters of Khalistan in Brampton, Canada. Reports said that the parade was organized on June 4, two days before the 39th anniversary of Operation Blue Star. Although News18 has not independently verified the authenticity of this video. After the clip went viral, people on social media reacted and condemned the march.
Operation Blue Star anniversary celebrated
Let us tell you that Operation Bluestar was a military operation launched in 1984 to drive out the militants from the Golden Temple. Indira Gandhi's grandson, Rahul Gandhi, was recently heckled by a group of Khalistani supporters during his visit to the United States. Rahul Gandhi was speaking at a 'Mohabbat Ki Dukan' event organized by the Indian Overseas Congress USA in Santa Clara when some in the audience started raising slogans against him and the Gandhi family in connection with the 1984 anti-Sikh riots.
Slogans were raised in Rahul Gandhi's meeting
In response to the sloganeering, an unperturbed Gandhi smiled and said: "Welcome, welcome…shop of love in the market of hate." Let us tell you that on June 6, on the 39th anniversary of Operation Bluestar, pro-Khalistan slogans were also raised by supporters and activists of radical Sikh organizations in the Golden Temple complex. Shiromani Akali Dal (Amritsar) workers under the leadership of MP Simranjit Singh Mann and his colleague former MP Dhyan Singh Mand raised slogans of Khalistan Zindabad on Akal Takht, Mann was also present on the spot.
Slogans were raised in support of Jarnail Singh Bhindranwale
Activists of hardline Sikh outfit Dal Khalsa were seen carrying placards with pictures of slain militant leader Jarnail Singh Bhindranwale and raising pro-Khalistan slogans. Hundreds of Sikh youths led by Dal Khalsa were carrying Khalistani flags and photographs of the damaged Akal Takht.
,
Tags: Canada, Khalistani
FIRST PUBLISHED : June 08, 2023, 14:15 IST