World News
Liz Truss said after resigning – 'I could not live up to the expectations of the Conservative Party and the public'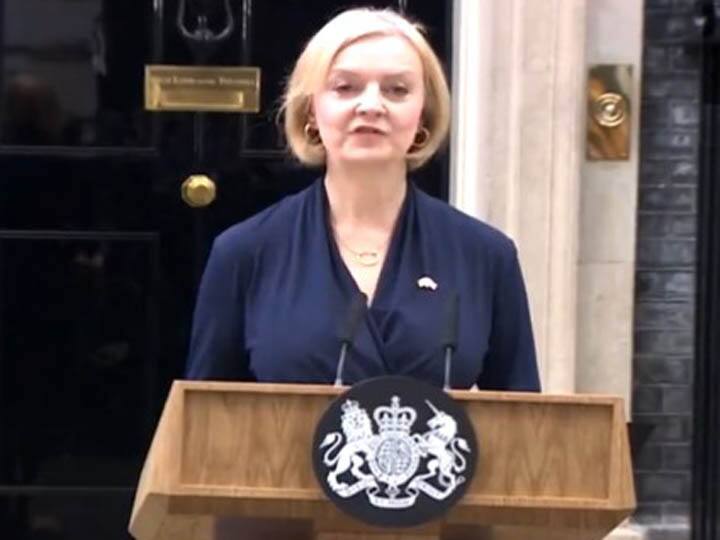 Liz Truss Resigns: Liz Truss has resigned as Prime Minister of Britain. After resigning, she said, "I am resigning as leader of the Conservative Party. I will continue to hold office until the party elects a new prime minister. Liz Truss said, "I couldn't do what I wanted." For this I was selected for the post of PM by the Conservative Party." Liz Truss further said, the country suffered due to his economic policies.
Truss finally resigned from his post on Thursday amid political turmoil in the country after being the prime minister for only 45 days. In this way, Liz Truss has become the shortest-term prime minister in Britain. His economic policies had caused turmoil in the UK market and many in the Conservative Party were demanding his resignation.
Said I would not resign
latest video
Liz Truss announced her resignation less than 24 hours after the statement apologizing for her mistake. She had said, "I am a warrior and I am not going to give up the post of PM. I am someone who is ready to fight every situation and I am ready to take every tough decision."
#WATCH , Liz Truss resigns as the Prime Minister of the United Kingdom

I am resigning as the leader of the Conservative party. I will remain as Prime Minister until a successor has been chosen: Liz Truss

(Source: Reuters) pic.twitter.com/nR2t0yOP30

— ANI (@ANI) October 20, 2022
His close finance minister was also sacked
Liz Truss gave 10 days to mourn the late Queen Elizabeth II and then presented a mini-budget within a week, after which she sacked her closest friend and Finance Minister Quasi Quarteng.
apologized to the public
When there was a ruckus, Liz Truss apologized to the people of Britain for her wrong decision and said that I would not leave the post of PM. She clarified that I wanted to help people with their electricity bills to deal with the tax problem, but we showed a lot of speed in this which proved to be wrong.