World News
Lula da Silva will take power for the third time in Brazil, defeating Jair Bolsonaro in a tough fight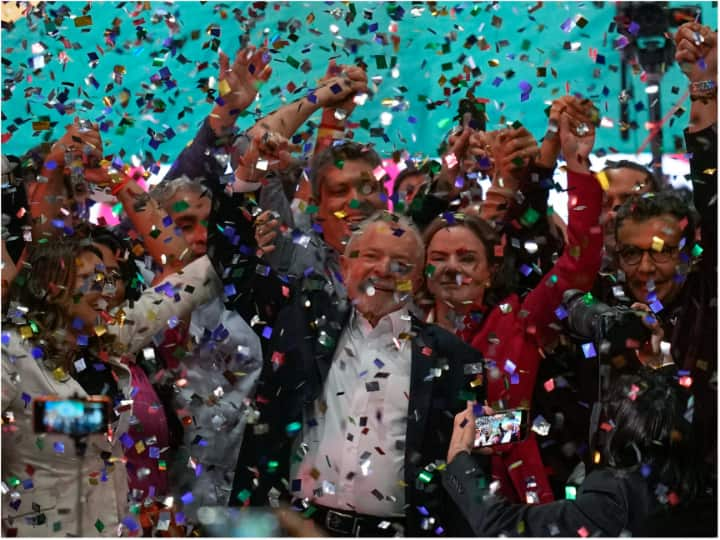 Brazil Presidential Election: In Sunday's election in Brazil, the leader of the left-wing coalition Luis Inácio Lula da Silva will now be the new president. He has defeated the current President Jair Bolsonaro in a very tough contest. Lula got 50.9 percent and Jair got 49.2 percent of the votes. Lula will take power in Brazil for the third time.
The second round of voting for the presidential election took place on 30 October. Lula da Silva got 50.90 percent, while Bolsonaro got 49.10 percent of the vote. According to the Brazilian constitution, a candidate must secure at least 50 percent of the vote to win an election. In the first round of voting held last month, Lula got 48.4 percent, while Bolsonaro got 43.23 percent of the vote.
Jair Bolsonaro kept quiet
Jair Bolsonaro has become completely silent after these results. He hasn't responded yet. Corona's mismanagement is believed to be the biggest reason for their defeat. Despite Brazil having the highest number of deaths in the world from Corona, there was not much emphasis on the Kovid protocol in Brazil. He could not get a second term due to public anger with Bolsonaro. The new President Lula da Silva defeated him by a very small margin of votes.
latest video
Lula could not contest elections in the year 2018
Lula da Silva was convicted in 2018 for corruption. Because of this he could not contest the election. In the year 2019, his sentence was canceled on the ground that he was wrongly prosecuted. He contested for the President's post for the sixth time in his political career. He first contested elections in 1989, but this time Lula had made a commitment to bring about a peaceful revolution in the country.
There will be 3 big challenges before the new government
Lula's government will face three major challenges. The first environmental balance 60 percent of the Amazon forest is in Brazil. They play an important role in maintaining the balance of the world's climate. Also help in fighting global warming, but due to forest fires, illegal quarrying and felling of trees, Brazil had to face the worst drought in 90 years. Lula has always been in favor of environmental protection. After becoming his president, now Brazil can overcome problems like felling of trees.
Also read: Lula got the most votes in the Brazilian election, will not be able to become president, Bolsonaro said – we have defeated the lies of opinion polls