World News
Man raised questions in Pakistan for wearing shorts of female footballers, people reprimanded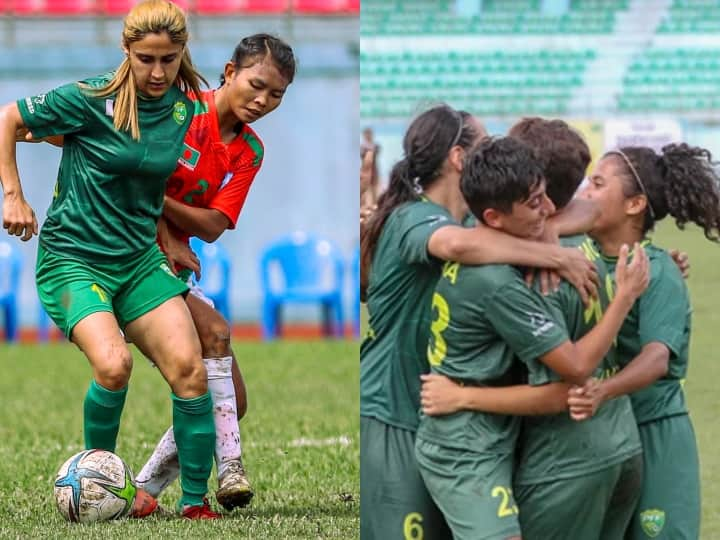 Pakistan National Women's Football Team: A Pakistani journalist objected to the National Women's Football Team players wearing shorts during a tournament, after which she faced criticism. The journalist objected soon after Pakistan defeated Maldives by seven goals in the ongoing SAIF Championship in Kathmandu.
Participating in the international tournament after a long hiatus, the Indian women's team registered its first win in the championship in eight years, but the correspondent covering the tournament preferred to focus on the players' kit.
In the post-match press conference, the correspondent asked the team's manager and other officials, "As you know we belong to the Islamic Republic of Pakistan which is an Islamic country, I want to ask why these girls wore shorts. Wearing leggings, why not?" praised.
Coach gave this answer
The national team's coach, Adil Rizki, was clearly baffled by the question, saying that 'everybody should be progressive' in sports. "As far as the dress is concerned, we have never tried to stop anyone, it is something we don't control," he said.
People reprimanded Pakistan journalist
Such a question from the reporter in the video started a debate on social media. TV anchor and RJ Anushi Ashraf, squash player Noorena Shams and many others came out in support of players and reprimanded the reporter for his narrow mindedness. Others also criticized the reporter, saying he should not have covered the event if he had problems seeing players in shorts.
Also read:-
China once again came out in support of terror, imposed hurdle in declaring Lashkar terrorist as 'Global Terrorist' in UN
From Indira Gandhi's 'Project Tiger' to 'Cheetah Action Plan'… this is the history of animal conservation