World News
'Mummy I have been kidnapped, send 40 lakhs', daughter arrested in her own kidnapping conspiracy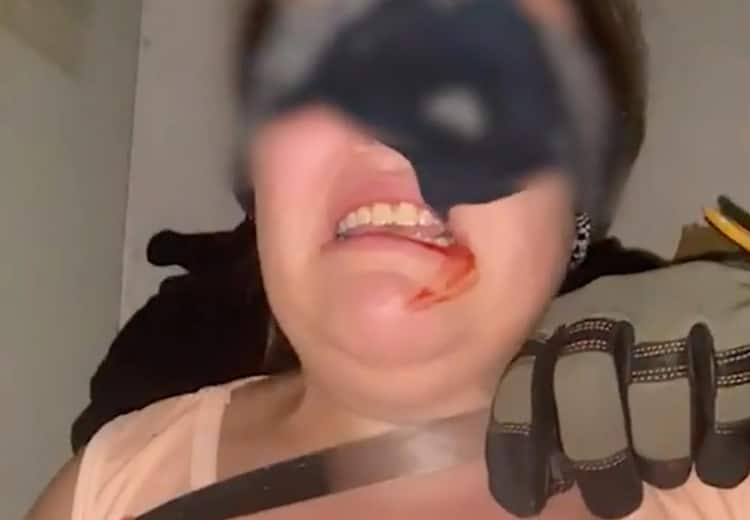 Extortion Case in Spain: In the island of Tenerife, Spain, a 30-year-old woman extorted money from her mother four times by weaving a false kidnapping story of her own kidnapping. The accused woman has been arrested by the police. The accused recently sent a video to his mother in which a knife is seen on her neck. In the video, the woman is pleading to be saved. In the video, a man is also seen holding a knife to the woman's neck.
In the video, the woman is seen crying and saying, "Mummy, I have been kidnapped. You don't tell the police anything, if you say they will kill me." The woman tells in the video that the miscreants beat her up and didn't even give her food. According to the Civil Guard, the woman told her mother that the miscreants would leave her for 50 thousand euros. According to today's Indian currency, 50 thousand euros will be equal to 40,46,950 lakh rupees. It has been found in the investigation that this is not the first time that money was demanded from the woman, even before that in three times she had given a total of 45 thousand euros to save the life of the daughter.
Detenida en Tenerife tras simular su secuestro y exigirle a su madre 50.000 euros para su liberación.

La víctima recibió un vídeo en el que su hija aparecía amordazada y con sangre falsa, en el que pedia llorando que pagaran la cantidad exigida por sus supuestradores. pic.twitter.com/Bg3reqHest

— Guardia Civil (@guardiacivil) September 5, 2022
The partner of the accused woman is also involved in the conspiracy
According to the news of the Times of London, when the police searched for the woman's partner, it was found that her family was also involved in the conspiracy. Within 24 hours, the police found out that no harm was done to the accused. On September 5, the police arrested five people, including the accused woman, from a casino. All the accused have been charged with extortion. Three out of five have been released on bail. If the charges against the accused are proved, then they will be sentenced to five years' imprisonment.
read this also
China: Xi Jinping has prepared for it never to end
Queen Elizabeth II's secret letter is locked in the vault of a historic building in Sydney, know when it will be opened