World News
Pakistan News: Court handed over the custody of PTI Senator to Balochistan Police, had made a controversial tweet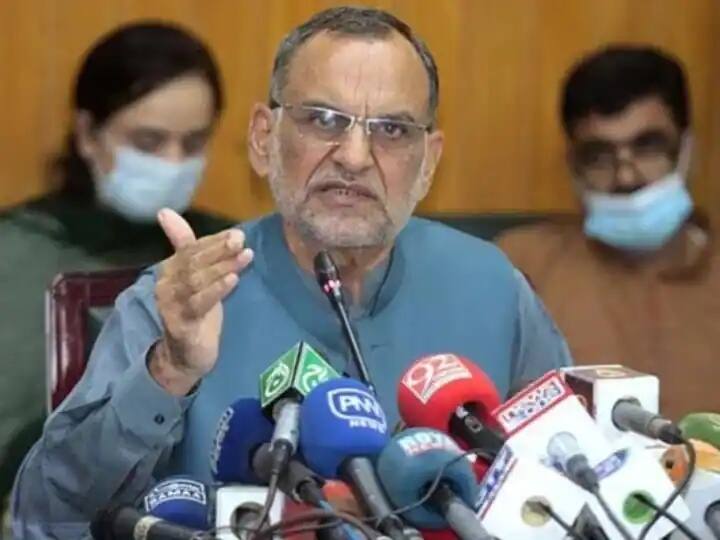 Pakistan News: Pakistan Tehreek-e-Insaf, PTI Senator Azam Swati was on Friday taken from Islamabad to Quetta in a special plane amid tight security. According to Dawn news, Swati has been transferred to Quetta after the judicial magistrate of Islamabad handed over her custody to the Balochistan police. He is accused of making controversial tweets against the army, after which he was detained.
A few days back, an FIR was registered at the Kuchlak police station on the application of a citizen who complained that Swati had used foul language. Swati has been accused of making derogatory remarks against Pakistani army officers. Following which, Azam Swati was arrested on November 27 for sharing the controversial tweet as reported by Dawn.
Azam Swati will appear in court on December 4
According to the report, Azam Swati was taken from Quetta airport to some unknown place. Cases have also been registered against Azam Swati in Bela, Hub, Khujdar, Pasni and Zhob police stations. He has been handed over to the Balochistan Police on transit demand and will appear in the court on December 4.
News Reels
According to news reports, on Thursday, Judicial Magistrate of Pakistan Shabbir Bhatti announced that the senator would be sent to 14-day judicial custody on the request of the Federal Investigation Agency (FIA). He was arrested by the Cyber ​​Crime Branch of the FIA ​​and an FIR was registered after he delivered an "incendiary" speech at a Pakistan Tehreek-e-Insaf (PTI) rally in Rawalpindi.
Imran Khan raised questions on the arrest of Azam Swati
PTI chairman Imran Khan expressed concern over the treatment meted out to his party's senator and described the behavior as "shocking and condemnable". Cricketer-turned-politician Imran has demanded the immediate release of Azam Swati.
On 3 December, Imran Khan made a series of tweets which read, "The entire country is shocked by the retaliatory brutality, for what crime and under what crime is Senator Azam Swati being harassed like this? Democracy to ask the question now." Anyone has the right? Internationally, Pakistan and especially our army is being seen negatively.
He further said, "Because the present government is seen only as a puppet government. One expected that the new military leadership would desist from Bajwa's fascist actions against PTI, media and important journalists. The 74-year-old veteran heart patient Senator Swati should be released immediately."
PTI Chairman Imran Khan said, "Not only because they have committed no crime to be subjected to this mental and physical torture, but also because this petty and vengeful targeting is undermining the credibility of our military which is the cornerstone of a strong Pakistan." important to."
On 2 December, Khan tweeted, "The vindictive manner in which Senator Swati is being treated is shocking and condemnable. She was taken to PIMS early morning after she complained of chest pain and shortness of breath." His medical test was done and test reports were awaited, risking his life the police took him to him."
Meanwhile, the Islamabad High Court (IHC) reserved its verdict on the maintainability of the petition filed against the transfer of Senator Swati to other provinces, reports Dawn. In the petition, the court has been requested to give information about the cases filed against Swati.
Read also: Russia Ukraine War: How Turkey became important amid the tension between Russia and America, history is telling everything