World News
'People are lobbying… you have made it difficult for me', Biden got upset even before PM Modi's visit to America, told the whole story himself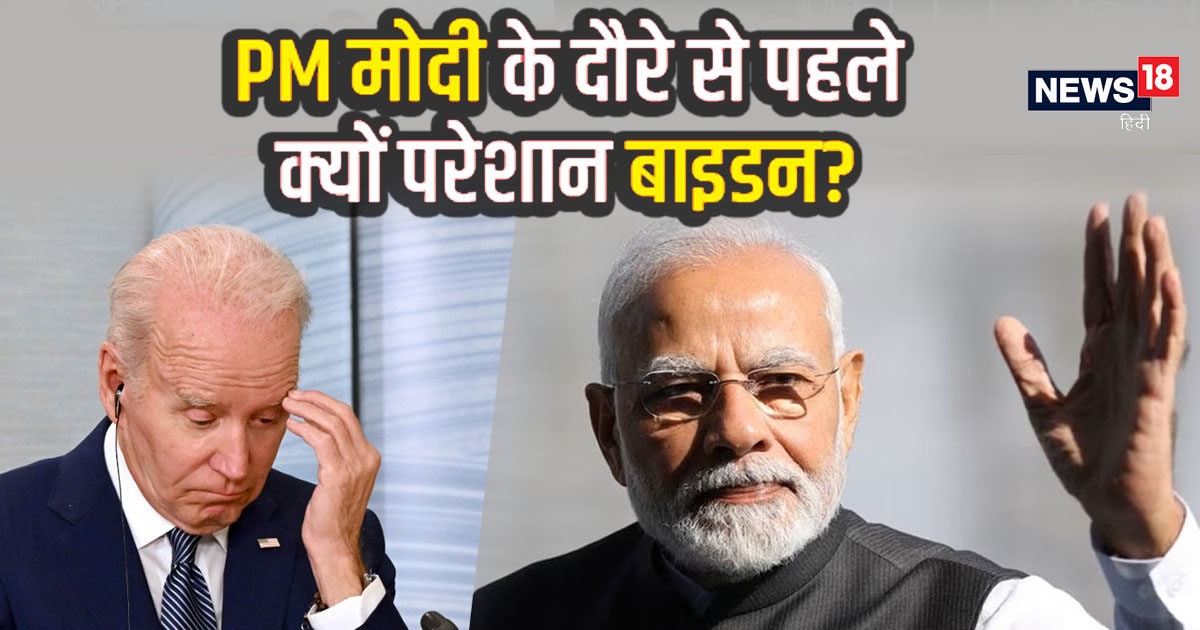 highlights
American President Joe Biden is upset due to PM Modi's fan following.
He himself said this to Prime Minister Modi during the Quad meeting.
He said, 'You have made it difficult for me, you are very popular.'
New Delhi: The fan following of Prime Minister Narendra Modi is obvious. There is a lot of people who love him from the country to the world. Whenever he visits abroad, it is always seen that people bother to take a selfie with him. The Prime Minister is currently on a 6-day foreign tour and after Japan, his next stop will be Papua New Guinea. Earlier, during the Quad countries meeting on the sidelines of the G7 conference in Japan, US President Biden and Australia PM praised Prime Minister Narendra Modi. Not only this, PM Modi's popularity has troubled even US President Joe Biden. Biden himself came and told this to PM Modi.
When Joe Biden went to meet Prime Minister Narendra Modi during the Quad meeting, he talked about the large number of requests he was getting from eminent citizens to participate in his program during his visit to Washington DC next month. Echoing similar views, Australian Prime Minister Anthony Albanese said that he too is finding it difficult to accept all the requests he is getting for an event from the Indian community where PM Modi will deliver a speech on Tuesday. However, the venue of this event to be held in Sydney has a seating capacity of 20,000 people.
Read- Papua New Guinea will break its custom for PM Modi, welcome will break tradition, know what will be so special?
Both the leaders have claimed that they are facing requests from prominent and eminent citizens to attend events where PM Modi will speak. If sources are to be believed, Joe Biden said, 'You have made it difficult for me. Next month we've got a dinner for you in Washington. Everyone wants to come from all over the country to dance with you. Tickets have run out. If you think I am joking then ask my team. I am getting calls continuously.
Joe Biden further said, 'I am getting calls from people whom I have never heard of before. From film stars to relatives everyone is calling me. You are very popular in America. He further said, 'Prime Minister, you have made a significant impact on everything. You also made a fundamental change in the climate. You have a lot of influence in the Indo-Pacific. You are making a difference.' (with language input)
,
Tags: joe biden, PM Modi
FIRST PUBLISHED : May 21, 2023