World News
Russia on the back foot in the war! Ukraine took back 20 villages in 24 hours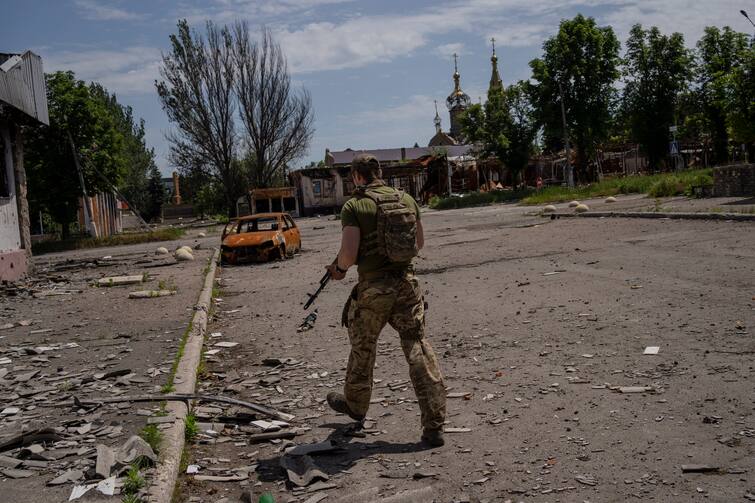 Russia Ukraine War Update: The conflict between Russia and Ukraine has been going on for the last seven months. Meanwhile, in last week's counter-attack in the Kharkiv region, Ukrainian soldiers have put Russia on the back foot giving a tough fight. It is being claimed by Ukraine that its troops in Kharkiv have forced the Russian army to retreat and the number of Russians there has been reduced from eight to one.
A top Russian official has also confirmed this claim of Ukraine. Russian official Vitaly Ganachev told Russian TV that Ukrainian forces had taken villages to the north and breached the Russian border. Ukraine, on the other hand, says it has gained control of 3,000 square km in a possible breakthrough in the six-month war.
Ukraine took back 20 villages
Ukraine's military says it has retaken 20 villages in the country's northeast in its relentless retaliatory strike in the past 24 hours alone. At the same time, Russia said that its forces are carrying out attacks in these areas, which Ukraine has recently recaptured. In this, the areas of Izium and Kupiyansk were also included in their targets, which Ukraine recaptured on Saturday. Russia confirmed the withdrawal of its troops from both cities.
Civil infrastructure targeted
Russia has been accused of targeting civilian infrastructure to avenge failures on the battlefield against Ukraine. Moscow retaliated with missile strikes across Ukraine on Sunday, leading to power cuts in Ukraine. The blackout reportedly affected millions of people in the Kharkiv and Donetsk regions. However, the mayor of Kharkiv city says that electricity has now been restored. Ukraine's Defense Minister Oleksey Reznikov said his priority now was to secure the success he had achieved in the Kharkiv region.
Also read:-
Gyanvapi Masjid Verdict: The verdict came in favor of Hindu side in Gyanvapi and Shringar Gauri case, the court said – the case is worth hearing
Ruckus over sharing RSS's burning dress, BJP raged on Congress, said – this is not 'Join India', set fire to Yatra