World News
Russia-Ukraine War: Putin ready the deadliest bomber TU-22M3 aircraft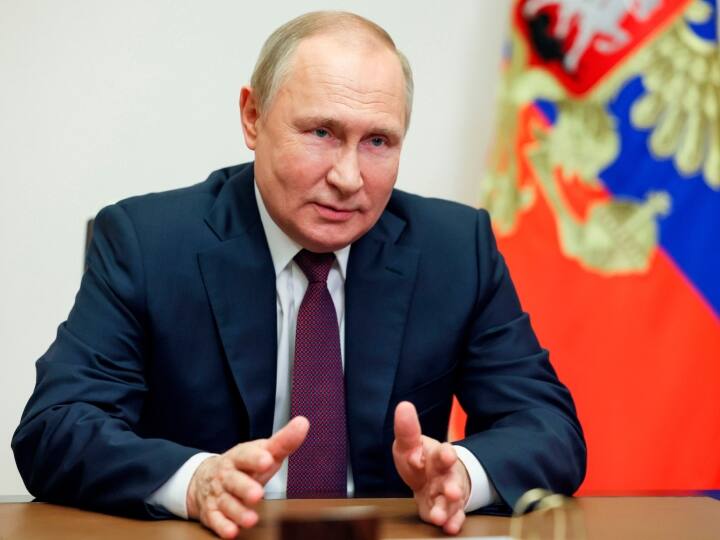 Russia Ukraine War Update: The ongoing war between Russia and Ukraine is not taking the name of ending. The tension between the two countries is continuously increasing. Meanwhile, Russian President Vladimir Putin has made preparations to attack Ukraine with the deadliest bomber aircraft. Russia has made preparations to bomb Ukraine through Tupolev Tu-22M3 bomber.
For this, Tupolev Aircraft Company has handed over the new Tu-22M3 bomber aircraft to the Russian Aerospace Forces to help in the Russian operation. Although the Halberd has not been used against Ukraine, Russia's move has triggered a lot of speculation. The TU-22M3 Russian bomber is so deadly that the whole world is in awe of it.
These preparations of Russia have led to speculation whether Putin is going to use this deadly bomber against Ukraine. After operational testing and delivery tests and flight tests of the Tu-22M3 bomber, it has been handed over to the Russian Aerospace Forces.
How dangerous is the TU-22M3 bomber
News Reels
TU-22M3 is one of the most dangerous bomber in the world. It has been developed from the Soviet Union-era Tu-22M, which is capable of attacking at a distance of 5100 kilometers at supersonic speed. The maximum speed of this deadly bomber aircraft capable of nuclear attack is 2300 kilometers per hour. This bomber, 40 meters long and 34 meters wide, takes off with the help of a turbojet engine.
The Tupolev Tu-22M3 bomber is capable of flying low enough to avoid radar detection. Apart from this, it also has the facility of aerial refueling nose for refueling in the air, which further increases its lethal firepower range. This aircraft is also capable of flying with weapons up to 23 tonnes.
Tu-22M3 bomber was attacked in Mariupol
As soon as the war with Russia started, Ukraine accused Russia in April that it was bombing its Mariupol city through Tupolev Tu-22M3 bomber. Ukraine had alleged that a large part of Mariupol had been turned into ruins by the bombing of Russian Tu-22M3. Mariupol is a major port city in Ukraine, in such a situation, Ukraine's supply chain was badly affected by the bombing of this city.
Read this also:-
Watch: 'When Rahul Gandhi said…', CM Ashok Gehlot spoke on the latest controversy in the presence of Sachin Pilot