World News
Russia-Ukraine War: Russia intensifies attacks on Ukraine, enemy shoots down 10 missiles and 23 drones, damages oil depot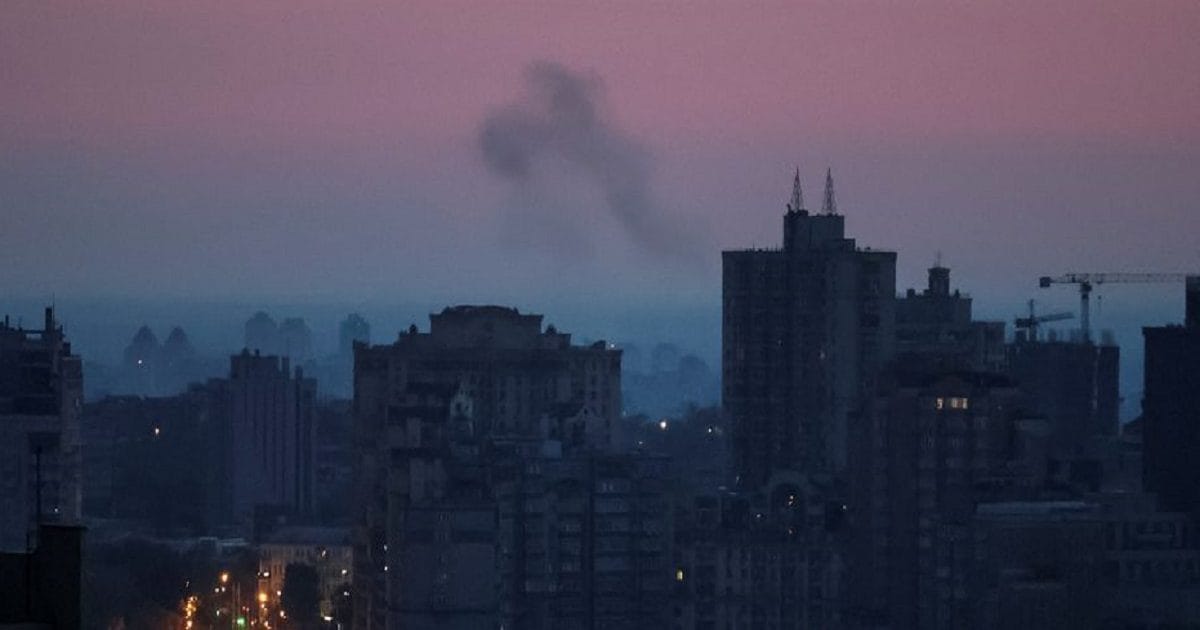 highlights
Russia has fired hundreds of missiles on Ukraine since last October.
The target has been made to destroy the infrastructure and power facilities.
A total of 17 missiles and 31 drones were used in the attacks.
Kyiv. The war between Russia-Ukraine (Russia-Ukraine War) has been going on for more than a year. Now both the countries have intensified their attacks on each other. Russian missiles are being fired continuously on Ukraine from Russia. A befitting reply is also being given by Ukraine. On behalf of Russia, the city of the capital Kiev, Dnipro and eastern regions were attacked last night with 10 missiles and more than 20 drones, which were shot down by Ukraine. Ukrainian officials themselves have given this information on Friday.
A statement has been made by the office of the President of Ukraine, Vladimir Zelensky, that a fire broke out on the outskirts of the northeastern city of Kharkiv. An oil depot came under fire twice due to which the equipment used for pumping oil products was damaged. Russia has stepped up missile and drone attacks on Ukraine this month. Russia has carried out attacks mainly targeting Ukraine's logistics and infrastructure.
PHOTOS: Russia will kill 'enemy' from friend's house, learn Putin's 'nuclear plan' amid Ukraine war
The Ukrainian air force said it shot down 10 missiles fired from the Caspian Sea, 23 Iranian-made Martyr drones and two reconnaissance drones during overnight attacks. It is also said that a total of 17 missiles and 31 drones were used in the attacks. The attacks continued from 10 pm (1900 GMT) on Thursday till 5 am on Friday. Officials said several drones and missiles also targeted the Kharkiv and Dnipropetrovsk regions. At present, there is no information about any death.
Serhiy Lysak, the regional governor of Dnipropetrovsk, said on the Telegram messaging app that it had been a very difficult night. The enemy attacked this area on a large scale through missiles and drones. Dnipro has faced all these attacks.
Governor Serhiy Lysak said several houses, cars and private companies were damaged, including a transport company and a gas station. An employee at the gas station has been injured. Officials in Kiev said the roof of a shopping mall, a house and several cars were damaged. The governor of Kharkiv region also reported damage to several homes and industrial facilities.
Let us tell that Russia started the attack on Ukraine 15 months ago. Since last October, it has carried out hundreds of missile attacks to destroy Ukraine's special infrastructure and power facilities. Military officials say that in order to divert attention from Ukraine's retaliatory attacks, it has also changed its missile attack strategy.
,
Tags: russia ukraine war, ukraine war, Vladimir Putin, World news in hindi
FIRST PUBLISHED : May 26, 2023, 16:03 IST